By Ian Firstenberg
(SACRAMENTO, Calif.) An assembly bill that recently passed the state Senate Banking and Financial Institutions Committee aims to regulate the debt settlement industry.
AB 1405, amended most recently in the Senate on July 1, would place additional restraints on debt settlement companies and allow consumers some degree of legal protections against the debt settlers.
"This bill would prohibit certain unfair, abusive, or deceptive practices in connection with debt settlement provider and payment processor activities, some of which would apply to both a debt settlement service provider and a payment processor, and some of which would only apply to a debt settlement service provider, or a payment processor," the bill reads.
For example, the bill would allow a consumer to terminate a contract for "debt settlement services" without an additional penalty. The bill would make any notice of termination from a consumer to debt settlement services immediate rather than an imposed delay as it currently stands.
Similarly, the bill would require debt settlement services to close the account within seven days and requires debt settlement companies to immediately notify consumers of a lawsuit or settlement agreement.
The bill would also allow a consumer to bring civil action against a debt settlement service company for violation of aforementioned provisions.
This comes on the heels on a pandemic induced recession where millions of workers around the country were left in a precarious financial situation as businesses closed and federal financial support dwindled.
Graciela Gomez was among those workers whose financial situation got increasingly unstable during the pandemic. She turned to a debt settlement company in the hopes of easing some of the financial hardship brought on by job loss. Prior to the pandemic, Gomez worked two jobs to support herself.
According to Cal Matters, after Gomez lost her part-time position at Macy's in March 2020 she was forced to make the difficult financial choice of paying off her rent, or paying off your credit cards. Gomez opted to pay her rent, keeping the roof over her head in exchange for lawsuit from one of her credit card companies.
Gomez worked with a company called ClearOne Advantage, a debt settlement company, that promised her an easy, straightforward payment plan to clear outstanding credit card balances. She was told she would only need to make one monthly payment to the company until the balance is paid off.
"She made it sound easy, like 'We're here to help….Your life is going to change. It's going to be so much easier.' And I believed it," Gomez told Cal Matters.
Desiree Nguyen Orth, director of the Consumer Justice Clinic at the East Bay Community Law Center, explained the nature of debt settlement companies in an interview with Cal Matters.
Customers who enroll, as it's called, in a debt settlement plan are relying on the third party debt settlement company to negotiate with creditors. Crucially, however, in order for a debt settlement company to start negotiations, the consumer must default on their payments. This fact is rarely, if ever, clearly disclosed, according to Nguyen Orth.
ClearOne Advantage and similar companies make money by charging consumers a percentage of what the total debt owed. Ideally, creditors will settle the debt for less than the amount owed and the money from the debt settlement fund, paid into by the original consumer, is used to pay the new agreed-upon sum.
However, if a creditor is unwilling to work with a debt settlement company, the creditor often sues the consumer, eventually resulting in the money being taken from the consumer's personal accounts.
"They come to me when they get sued and they're like, 'Why am I being sued? I enrolled in a debt settlement plan. I don't get it,'" Nguyen Orth told Cal Matters. Nguyen Orth also noted that most customers don't realize they can negotiate with creditors themselves, for free.
The intricacies of Gomez's case are harrowing especially considering the 25 percent fee ClearOne Advantage charged Gomez to enroll in the program. Based on the debt Gomez owed, that would end up being just over $2,500.
To make matters worse, Gomez was unaware that she had defaulted on her credit cards until she was sued by Bank of America.
"If I had known since day one that I could have been sued, I think right there, I would have stopped and I would have tried to get more research to try to understand what was the point of paying (ClearOne Advantage)," Gomez said. 
The state bill would follow federal regulations to limit the additional fees debt settlement companies can take and increase transparency about the process.
This bill is not without detractors. Among them, is former San Francisco Mayor and Assembly Speaker Willie Brown. In a video for the Consumer Debt Reflief Initiative, a Washington D.C.-based organization made up primarily of debt settlement companies, Brown described debt settlement as a "vital service."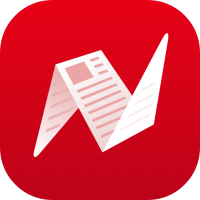 This is original content from NewsBreak's Creator Program. Join today to publish and share your own content.