By Ian Firstenberg
(WALNUT CREEK, Calif.) Four Walnut Creek UPS employees filed a lawsuit in Contra Costa Superior Court Wednesday, alleging the shipping company tampered with timecards, refused to pay for work-related activities like COVID-19 checks and did not adhere to state regulations regarding sick pay.
The suit, which seeks class-action status, claims that in the case of three drivers, the labor laws were violated to circumvent Department of Transportation restricting workers to 60 hours a week, according to SFBay.
Three drivers and one warehouse worker allege multiple supervisors altered time cards several times after they clocked in at the Walnut Creek facility on Parkside Drive.
One of the drivers claims his timecard was altered on Feb. 4 and then changed back when he complained. When he filed a formal complaint with the company, it indicated to the driver that they investigated and took action, but it was never specified what action was taken.
The same driver said his timecard was altered again on March 24, May 5 and May 10 and he was not given state-mandated sick time for the three sick days he took in April after getting the COVID-19 vaccine.
In the May 5 and May 10 timecard instances, a new timekeeping system rounded his starting time up 15 minutes, according to the suit. The second driver claims his timecard was altered twice to reflect later start dates. The third driver and the warehouse worker corroborated that claim.
According to the third driver, his timecards were altered on "mutiple occasions" and the warehouse worker alleged "several" similar violations.
All four workers note that they were not paid for work-related events including regular, required COVID-19 screenings.
According to UPS spokesperson Matthew O'Connor, the company is reviewing the complaint.
This comes months after a class-action lawsuit was filed in California court on Oct. 30 alleging that the company created a pubic nuisance by failing to adequately protect workers from the effects of the COVID-19 pandemic.
That case was moved to federal court at the request of UPS. The shipping company is represented by Rachel Brass of Gibson, Dunn & Crutcher.
According to that suit, the plaintiff was forced to purchase a number of pandemic-related supplies, like masks and sanitizer, and was not reimbursed by UPS. The plaintiff alleges that the failure of UPS to put adequate worker protections in place left the vast majority of employees exposed to the deadly virus.
According to the complaint, UPS failed to institute "physical distancing protocols or to structure the workday and worksite in a way that makes it possible" and "fail[ed] to update ventilation systems."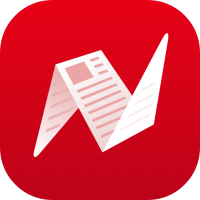 This is original content from NewsBreak's Creator Program. Join today to publish and share your own content.