By Ian Firstenberg
(WALNUT CREEK, Calif.) Officers arrested a 32-year-old man Monday night following an explosion that damaged a commercial building just outside the main shopping mall in Walunt Creek. Investigators indicated that the blast was connected to illegal fireworks.
Police received reports of a blast in the 1200 block of Mt. Diablo Boulevard around 10 p.m. and when responding officers arrived they found the remanents of a large homemade firework that was set off in a metal pipe. Officers also noted a shattered window in a nearby commercial building.
According to police, the man was arrested shortly after 10 p.m., following a short struggle. He was arrested on suspicion of causing an explosion and possession of explosive devices.
Witnesses described a man fleeing the scene and investigators tracked him to a house in the 1300 block of neighboring Mt. Pisgah Road. Authorities said they found an unspecified number of illegal fireworks at his residence and evidence that fireworks had been used at his property.
Limited details were available following the incident but the building sits just outside Walnut Creek's main shopping area, Broadway Plaza.
Authorities have no released updated information about their suspect search or if any arrests were made. Video shot from the incident does show officers, with someone detained, standing in front of patrol cars with multiple boxes of fireworks.
All fireworks are illegal in Contra Costa County and officials have repeatedly warned of law enforcement crackdowns on the sale and distribution of illegal fireworks ahead of July 4.
This comes just a day after San Mateo County Sheriff's arrested two suspects alleged of heading up a wide distribution network of illegal fireworks throughout the Bay Area. In one of those seizures, officials collected more than 15,000 pounds of illegal fireworks and more than $1 million in cash.
Last week, Contra Costa County Fire Protection District (Con Fire) released information about a series of sting operations they worked on throughout the East Bay. The operations led to three arrests, according to authorities, of suspects involved in the sale and distribution of illegal fireworks.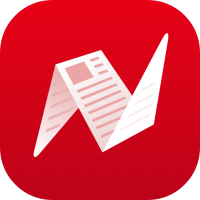 This is original content from NewsBreak's Creator Program. Join today to publish and share your own content.