By Ian Firstenberg
(DELANO, Calif.) A recent audit by the Touchstone Pistachio Company revealed a substantial amount of missing nuts. The internal audit showed that nearly 42,000 pounds of pistachios were missing from the San Joaquin Valley company's inventory.
The company then contacted the Tulare County sheriff's office, according to police officials.
The sheriff's investigation eventually led to the small central valley town of Delano, according to authorities. Officials found a tractor-trailer in a parking lot in Delano used to store many of the stolen nuts.
Invetigators uncovered that the nuts were being transfered from their 2,000 pound bags into smaller bags for resale.
An associate of Montemayor trucking was arrested and booked in Tulare County.
This case is just the most recent incident in a number of nut heists in California's central valley. Despite the seemingly glib nature of the theft, California's $5.2 billion nut industry draws the attention of a number of thieves.
Last August, Tulare County Sheriff's officers arrested a 23-year-old for allegedly stealing nearly $300,000 in nuts.
Strangely enough, nuts provide thieves a useful prize as they're far less traceable than electronic devices, because they don't have serial numbers. Furthermore, California's central valley, ripe with trucks along Interstate 5 carrying tons of nuts, poses issues for investigators trying to determine what loads are stolen.
According to reports in Buzzfeed, thieves use forged documents, fake companies and computer hacking to pose as legitimate truckers. They are often able to sell off the stolen products to retailers, who are unaware that they're buying stolen nuts.
In July 2020, Kern County Sheriff's Office arrested two men suspected of posing as drivers attempting to pick up loads of almonds and pistachios.
According to CargoNet, a company that tracks truck thefts, heists between 2014 and 2017 skyrocketed, eventually resulting in the loss of more than $7.6 million worth of nuts.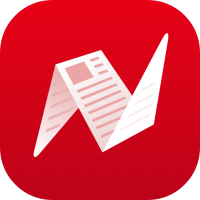 This is original content from NewsBreak's Creator Program. Join today to publish and share your own content.