By Ian Firstenberg
(BAY AREA, Calif.) Aerial photos of Shasta Lake and other parts of California, released early this week by NASA, highlight the increasingly dire drought conditions in the Golden State.
According to the U.S. Drought Monitor, as of June 17, the vast majority of California is in a D3 or extreme drought with large areas surrounding San Francisco and Los Angeles being identified as being in a D4 or exceptional drought.
This year's drought has been exacerbated by the continually high temperatures following a notably dry winter. Prior to the recent heatwave, California's snowpack was still severely lower than average but the added heat melts the snowpack even quicker.
"This current drought is potentially on track to become the worst that we've seen in at least 1,200 years," Kathleen Johnson, associate professor of Earth system science at the University of California, Irvine, told The Guardian. Johnson noted there is a direct link to human-caused climate change.
The exceptional drought was brought on by a combination of factors including the aforementioned heatwave. While California has often had very hot summers, in the past it has been rare for the Golden State to reach triple digits prior to Memorial Day, which happened this year. Another factor is the lack of precipitation.
Beyond being a tough year, 2020 was a notably dry year for precipitation in California, making the increasingly high temperatures and powerful winds all the more dangerous. Crucially, the state's nearly 1,500 reservoirs are in far worse shape than in previous years.
"In the previous drought, it took [the reservoirs] three years to get [as] low as they are in the second year of this drought," Jay Lund, co-director of the Center for Watershed Sciences at the University of California, Davis, told Patch.
If Lake Oroville, one of the state's largest reservoirs in Butte County, falls below 640 feet, which could happen in late August, state officials will shut down a major power plant because of the low water levels.
Despite these daunting conditions, California's previous drought left state officials more prepared for the impending ecological hardship brought on by the dry conditions. Even with officials and infrastructure being prepared, this summer Californians will again bare the brunt of exceptional drought conditions once again.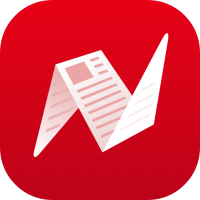 This is original content from NewsBreak's Creator Program. Join today to publish and share your own content.