(OAKLAND, Calif.) Comal Mexican restaurants are reversing their long-standing no-tip policy and instituting a tip pooling process. The casual Mexican chain has been one of the most vocal supporters of the no tip movement over the past seven years.
Owner John Paluska told Eater SF that the change is due in part to the restaurant group's expansion. The first standalone restaurant, in Berkeley, eliminated tips in 2014 when it introduced a service charge aimed at paying workers fair wages in front and back-of-house.
"We don't feel any better about tips," Paluska told Eater SF. "We felt like our move to a service charge was successful. We aren't moving away from that model because it's broken. But … the landscape is different now, and we have to work within that."
Prior to the pandemic, Comal's service charge was 20 percent. During the pandemic, the chain began incorporating the service charge in takeout and delivery orders. For reopening, Comal is no instituting a tip-pooling policy across all of its restaurants, rather than pooling at each restaurant location.
Paluska confirmed that he and longtime business partner Andrew Hoffman parted ways when Hoffman got a job with Water2Table, the sustainable seafood supplier that works with high-end restaurants.
Paluska stood behind the no-tip model despite the change of policy, noting that while it was effective for one location, it's more difficult to institute with more locations.
"Between all of the different business models, we're striving for consistency across all the different restaurants," said Paluska. " … and we ultimately concluded that a service charge for counter service doesn't work."
Camino and Duende in Oakland also moved to a no-tip policy in 2014. The former closed in 2018, leaving Duende as the only remaining restaurant with a no-tip policy in place. Notably, however, San Francisco restaurant Zuni Cafe on Market Street, announced two weeks ago that it would be eliminating tips, which upset a number of their longtime servers.
At Zuni, Chef Nate Norris pushed for the move to a no-tip policy in order to, according to him, make pay more equitable among front-of-house and back-of-house workers. Norris took a similar model as Paluska, adding a 20 percent service charge for guests that would be allocated payroll costs and wage increases, he told SF Gate.
Follow me to see more articles like this.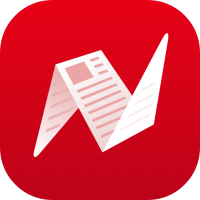 ...