By Ian Firstenberg
(SAN FRANCISCO) Indigenous rights activists across eight countries and 50 U.S. cities, including San Francisco, took to the streets Friday to protest 20 banks that have supported loans for Enbridge, the company constructing the Line 3 pipeline that goes through Anishinaabe territory in Minnesota.
The protests are organized in part by the Stop the Money Pipeline organization and its #DefundLine3 Global Day of Action. It comes after Enbridge received a three-year $1 billion credit from banks like CIBC, Scotiabank (Bank of Nova Scotia), Bank of Montreal (BMO Capital Markets), RBC Capital Markets and TD Securities.
Additionally, as of November 2020, these same banks are Enbridge's largest funder, having put more than $48 billion into the company over a four span starting in 2016. In 2020, those banks put $9.11 million toward Enbridge.
This all comes as the U.N. and other global organizations move away from fossil fuels as an unsustainable economic investment.
According to the environmental impact report issued by Enbridge, the Line 3 pipeline would release an additional 193 million tons of greenhouse gasses into the atmosphere every year. That's equivalent to the amount of greenhouse gasses released by the construction of 50 new coal-fired power plants, according to one environmental study.
Crucially, the Trump administration granted a number of permits for the Line 3 pipeline prior to leaving office and while the Biden administration has taken steps to drastically address climate change, like cancelling the highly destructive Keystone XL pipeline, more steps need to be taken on a federal and local level to combat the financial power behind energy giants like Enbridge.
Organizers in San Francisco blocked the entrance to Chase, Wells Fargo and CitiBank early Friday morning.
This came after a number of organizers marched down Market Street early Friday morning.
The Line 3 pipeline and the subsequent protests against it, represent the growing discomfort, even among legislators, in relying on conglomerate energy companies to change their business processes.
President Joe Biden has pledged tacit support for some aspects of the Green New Deal and yet California lags behind. Whether federal support for the Green New Deal comes or not, California is in dire need of a change.
With last year catastrophic wildfires burning millions of acres across the Golden State, and this year's fire season jumping out to a fast start, it seems more prudent than ever for lawmakers across the state to support drastic action against energy companies like Enbridge, Chevron or the litany of others that use California's wealth of natural resources to garner profits for shareholders.
The lack of credible action by California lawmakers has created a horrific cycle of carnage and destruction for much of the state's middle and working class. People like the residents of Paradise, a small Northern California town that was burned to the ground in 2018, were left homeless after the wildfire that was later ruled the fault of PG&E.
Now, every winter, police in Chico, the college town that neighbored Paradise and that many of the town's former residents were displaced to after the 2018 fire, tell hoards of homeless people that they have a brief 72 hours to clear their belongings or they will be destroyed.
The ACLU of Northern California has condemned for inadequately addressing "the needs of its unhoused population while simultaneously passing ordinances that criminalize everyday behavior unhoused people undertake to survive," and yet global actions like Friday's are still seen as fringe or ineffective.
The root of the issue, as it often is, is money. The money that is spent by energy companies like Enbridge or Chevron to lobby politicians every year is enormous.
According to Open Secrets, a nonprofit that tracks campaign donations, 40 out of 53 Chevron lobbyists have formerly held government jobs. Roughly three-quarters of one of the largest energy company's lobbyists formerly worked in the government. It's difficult to enact any meaningful regulations on oil pipelines or offshore drilling when the lobbyists are former senate and housemates.
Friday's global actions represent public sentiment coming face to face with political reality. Energy-efficient investment will not crumble our economy, on the contrary, it will create more jobs, allow for more sustainable growth and has the potential to decrease the equity gap in our country. Any other policy bolstered by that kind of evidence would be a small dunk in any legislature and yet, California, the supposedly liberal haven, drags its feet.
A 2016 report by a group of unions details the extent to which Chevron controls Californian politics. According to that report, Chevron spent more than $37 million on contributions to California state races and committees since 2009. And the energy giant did so while paying a meager tax rate of 3%.
Global actions like the ones put on Friday bring attention to the horrifying landscape of California politics and the power that energy companies hold over our legislators, but until those legislators are able to act on their own accord, the actions will remain just that rather than being the backbone of sustainable policies.
Follow me to see more articles like this.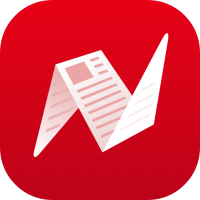 ...