Spring is a wonderful time of year for the four-season fashionista. The puffers, scarves, gloves, and sweaters we loved so much in the fall are starting to feel too regular. And the fleece leggings that were so comforting when the temps dipped below 30 are now a constant reminder that it's just too damn cold to wear a dress. But the promise of spring gives up hope for warmer days, as well as brighter florals, lighter weight fabrics, and flowier silhouettes.
Sure, we have a few months of transitional weather to get through -- but that's nothing that can't be fixed with a trench coat or a cardigan. At a minimum, it's nice to know we'll soon be wearing a sweater comfortably, without an additional two layers over and under. (As I write this, I'm inside my house wearing a sweater, sandwhich by cotton top and puffer jacket, plus two pairs of socks.)
As well, the fashion industry brings us a new set of style trends to help us lean into the change of seasons with a wardrobe refresh. While the fashion gods are never predictable exactly, there are a few things we can count on for spring trends -- sandals, florals, light layers, and lighter textures. We're seeing all of those in 2021, plus a few surprises. Read on for the download on which spring fashion trends you're going to want to stock up on now.
1. Bralettes
Yes, bralettes are back. This feels like an extension of the comfort theme which ruled most of fashion in 2020. The bralette is a softer, more feminine type of support that also functions as an accessory.
This is not a trend that's reserved for the bold fashionista, either. There are many ways to wear a bralette tastefully. Try one layered under a button blazer or cardigan, or team your bralette with a sheer top in a dark color. You can also wear a bralette under a dress that has an open back or a v-neck that's more dramatic than you'd like.
This bralette/cardigan set from Asos ($34) is a perfect pair for spring. It's ultra-feminine and not too racy, but still very on trend and eye-catching. Because of the shorter length of the set, you'll want to wear this with high-waisted bottoms. Jeans work, but you could pair the set with a wide-legged pant and heeled sandals.
2. Wide-legged pant
Speaking of wide-legged pants, this chino-inspired khaki pant is right on trend. And, bonus, it's on sale at Everlane for $34.
Don't knock the high-waist, wide-legged combo until you've tried it -- the style can be incredibly flattering. You'll want to team these chinos with a crop top or a tucked-in blouse to show off the button-fly.
3. Big shoulders
Statement shoulders were all over the spring-summer 2021 runways. I guess after several seasons of cold shoulder and one-shoulder designs, the pendulum has swung the other way. This season, you'll see puff sleeves, dramatic slouchy shoulders, and even oversized, structured sleeves everywhere.
I have a word of caution on this trend, though. Don't invest too much here. It'll be fun to add a couple puff-sleeve tops to your collection, but this might be a trend that'll feel awkward next year -- particularly for the more aggressive styles. If you're old enough, you might remember buying blazers with crazy shoulder pads in the 80s, and then deciding a few years later that those blazers were completely unwearable. You want to avoid that.
This floral blouse from Macy's has some staying power, because it's only a tiny bit more extravagant than a slouchy shoulder you might see on, say, a bomber jacket. I like it with jeans but it's also long enough to double as a tunic over a lighter weight legging.
4. Statement belts
Belts are back, baby. Not that belts are ever out of style, but spring 2021 will be all about the big belt. That's a gift from the fashion gods for any woman who wants to create curves or show off the curves she already has -- which likely describes most of us. Even if a wide belt doesn't suit your shape, you can reach for a thinner belt with a statement buckle to participate in this trend.
My pick here is a black leather belt with a wooden buckle by Halogen ($19). The wood is an unexpected textural touch that adds warmth to an otherwise subtle black belt. Put this black belt to work with any solid-colored pant or, even better, over a sweater dress to add sophistication.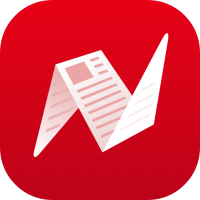 5. Trench coats
A trench coat as a spring trend? Mindblowing! I'm glad to see trenches are in the mix this year, mostly because I own a baby blue trench coat that I adore. Frankly, I'd wear it whether it was "on trend" or not, but it's nice to know I don't need to do any shopping for outerwear this year.
The trench coat goes beautifully over nearly any outfit that's not terribly casual. One of my favorite combos is trench coat, sweater dress, and over-the-knee boots.
If you're in the market for a trench coat, you'll appreciate having one in a lighter neutral color (instead of black). It just feels more appropriate when the sun comes out. Know, too, that belted designs are more flattering. You'll have to decide on the other features you need, such as pockets, machine washability, and waterproof construction. This trench from Talbots ($75) has pockets and is machine washable.
6. Yellow
You may have heard that Pantone gave Color of the Year creds to two colors for 2021 -- Ultimate Gray and Illuminating. The latter is a sunny, juicy yellow tone that's sparked a rush of yellow in fashion. There are some simple, affordable ways to play in color trends, but two of my favorites are nail polish and handbags. Nail polish only sets you back a few bucks, and a bold-toned handbag isn't ever really out of style.
One option to love this season is Tommy Hilfiger Crossbody Bag. It's less than $40 and features gold-toned hardware, pretty stitching on the strap, and an interior, zippered pocket.
7. Sheer
You'll see lots of sheer designs this season, ranging from the stylish sheer sleeve to fully sheer blouses like this one from NastyGal (on sale for $17). The sheer trend is an ideal companion for your new spring bralette, too.
To keep your look polished and classy, go for the least amount of contrast possible between the bralette and the top. You might also choose a bandeau or halter style bralette, instead of one that looks like a bra. A black bandeau bralette with a sheer black top, for example, is a sexy evening look that doesn't reveal too much.
Spring is all about renewal, both in fashion and in life. This year, that feeling of a new beginning is especially gratifying. Enjoy it and, if you can, treat yourself to an affordable piece of fashion that shows you're ready for sunnier times ahead.