Inspirational t-shirts are having a moment, and it's easy to understand why. Our world is going through a rough patch, and it feels like the U.S. is the unfortunate epicenter. We've seen hundreds of thousands of our friends, family members, and coworkers lose their lives to a pandemic. Too many deaths of Black Americans at the hands of police have shown us how deeply racism is embedded in our culture. And the ongoing political divide between liberals and conservatives finally came to a head when one side stormed and vandalized our Capitol.
It's surreal, really, what's happened in our country in the last 12 months.
All the while, many of us have shifted to the at-home lifestyle. Long gone are the days of browsing through the closet before the workday. It may have been months since you pondered which of your power suits sets the right tone for your big meeting. Or how to wear jeans appropriately to your conservative office environment. Or whether anyone will notice if you wear the same grey trousers twice in a single week (no one will by the way). Now you're wearing joggers every day and you've found the perfect way to position your webcam so that no one can even see your choice of tops.
In that world -- of remote work and social unrest -- the inspirational t-shirt shines as a fashion pick. You feel good about wearing it, you can get away with sporting one on a work day, and it's comfortable. So, yeah, of course slogan tees are trending. Here's a look at my top 10 picks, chosen for style, price point, and versatility.
1. Bee kind t-shirt ($17)
This short-sleeved cotton t-shirt from Walmart, available in a beautiful rose color, feels less preachy than the message would imply -- thanks to a cute bee graphic. With the crew neck and relaxed fit, this top is wearable for nearly any body type. You can tie it at the waist or side if you need a tighter fit, or leave it partially tucked in for the ultimate casual vibe. Wear it with denim, joggers, or shorts. You could even pop a blazer, cardigan, or bomber jacket over this t-shirt to add some warmth. It's available in small to double XL.
2. White slogan t-shirt ($17)
The "Making Magic Happen" t-shirt from RebelsMarket has a similar relaxed, crew neck silhouette. It's a cotton polyester blend with a nice amount of give and stretch to the fabric. Available in small to XL, this top can be a versatile player in your wardrobe all four seasons. The white backdrop with black lettering makes it an easy layering piece. Or, wear it alone over shorts or a summery skirt when it's warm.
Note that RebelsMarket is a marketplace of independent sellers. Policies and shipping times vary across the platform. This t-shirt, for example, has an estimated shipping time of two to three weeks, because it's produced overseas.
3. Sleeveless t-shirt
Good vibes t-shirt from Walmart
Edgy and retro, this t-shirt lets you express your upbeat attitude in a less conventional way. The top itself is sleeveless and crew neck, and available in grey, black, or blue. This one's definitely casual wear. You could pair it with a cardigan, but it's probably more at home under a moto jacket. If you want to soften things up, try adding a dainty pendant necklace. Available sizes are small to double XL.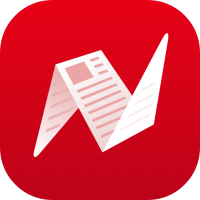 4. Graphic, tie-dyed t ($10)
Tie-dyed t-shirt from Old Navy
Do what makes your soul shine. And if that happens to be investing $10 in a garment that offers two trends in one, then this t-shirt is for you. Not only does it have that inspirational slogan, but it's tie-dyed too. Crew-necked with a curved hemline, you can wear it tucked or untucked with your favorite denim bottoms. Add a cleanly styled leather belt and leather slides for an upgraded look. This one's available in regular, tall, and petite sizes.
5. Cutout neckline top ($17)
If you're not a crew-neck-t kind of girl, this trendier silhouette may suit you. The cutout, v-neck shows off a little more skin than other tees and gives you the chance to feature a delicate neck chain. You can choose from black, dark gray, light gray, and pink -- all feature the faith-hope-love message. The cotton polyester blend construction hangs softly to show off your shape. Sizes range from small to double XL.
6. Grateful t-shirt ($25)
The grateful message may be simple but it's powerful. (If you'd like to learn more about the power of gratitude, take a look at this research from Harvard.) You can get this top in navy, gray, black, or pink in small up to double XL.
7. Balance t-shirt ($13)
ASOS offers this eco-friendly t-shirt made of 100% organic cotton. Crew neck and hip-length, the top can be worn tucked in or out and pairs nicely with jeans, joggers, shorts, or a cotton pencil skirt. Because the design is simple lettering and the cut is modest, you could also top this t-shirt with a blazer and wear it to your Zoom meetings.
8. The perfect tee ($8)
Embrace your flaws with this crew-neck, cotton top. It has a relaxed fit, so you may want to tie it at the waist or tuck it in to avoid feeling undone Choose from eight color options, including olive green and orange backgrounds, or pink with white lettering.
9. Fitted v-neck ($23)
To show off your curves and avoid the hassle of tucking or tying at the same time, try a fitted v-neck top. This one, available in six background colors with white lettering, carries a message we all need. Try the bright red to stand out, or heather gray for more subtlety.
10. Thoreau quoted top ($22)
Thoreau t-shirt from Budget Fashionista
There's nothing wrong with a little daydreaming -- I mean, even Thoreau recommends it. This top is from our own Budget Fashionista collection and it features one of my favorite Thoreau quotes (admittedly, there are many). Use it to justify dedicating a little time each day to dreaming up all the ways you can live your life to its fullest potential.