You may be surprised WHY TikTok users are so into this celebrity's home.
The homes of the rich and famous have always been a captivating topic, which is exactly why the numbers-minded team at HomeEdit actually did the homework to find out which celebrity homes are generating the most buzz. The findings probably won't surprise you (ahem, California tops the list), but the reasons WHY just may shock you.
The celebrity house with the most views on TikTok belongs to Kim Kardashian. Her $60 million Calabasas, California home is lightyears ahead of the other celebrities according to the study with a whopping 74.5 million views. Kim's minimalist abode also beat three other members of the ever-famous Kardashian-Jenner clan. Kylie Jenner came seventh, well below her big sister, in the study with 973.8k views. Behind her in eighth place is Kendell Jenner with 940.7k as well as Kris Jenner who came in 11th.
Second place, perhaps unsurprisingly, with 1.8 million views for her home is music legend, Beyoncé. The home that she shares with her husband Jay-Z is worth $88 million and has four swimming pools, as well as a garage which can hold up to 15 vehicles.
What do all these homes have in common so far? California addresses— something the HomeEdit team noticed right away. Real estate expert, Henry Frankel, suggests it's because of the ample space California homes tend to offer. "It's more likely that you'd find these celebrity mansions filled with enormous closets and kitchens the size of normal size houses in California than downtown Manhattan because there's just more space. A multi-million dollar apartment in New York's TriBeCa neighborhood could be 4,000 square feet, but a celebrity estate in California—especially Calabasas—offers guest houses at more like 4,000 square feet. The celebs themselves have homes of at least 10,000 square feet simply because the acreage is actually available there."
Opulence isn't an issue either, as you can see Kim K.'s sprawling closet size which dwarf's the average American home's living rooms and bedrooms. And this is just one of her many closets filled with shoes, bags, clothes, and more.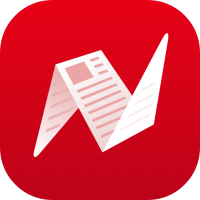 If you're wondering, the third place spot goes to Dakota Johnson, followed by Jake Paul in fourth, then Arianna Grande and Harry Styles. Perhaps the most interesting finding from this study is that the incredibly rich Elon Musk came in last of 20. Whodda thunk?
Have a favorite celebrity home you'd like to see covered? We'd love your feedback and comments below.