Super Bowl champion, Tom Brady, is opening up about his positive COVID-19 test.
Star football player believes he caught COVID-19 in Tampa, Florida
Warns others to be careful
He says he's in good health now
Tom Brady, everyone's favorite football superhero and recurring Super Bowl champion, is opening up about his positive COVID-19 diagnosis from earlier in the year. Brady tested positive for the coronavirus back in February of this year and believes he snagged the pandemic-causing virus at the post-Super Bowl victory parade.
He shared with the Tampa Bay Times, a local Tampa Bay area newspaper serving the Gulf Coast of Florida, that he believes the outdoors victory parade wasn't enough to keep him safe from the virus, and that open-air movement may be enough to reduce transmission but not eliminate it or the risk of contracting COVID. "I actually think it's going to play more of a factor this year than last year," he shares, "Just because of the way what we're doing now and what the stadium is going to look like and what the travel is going to look like and the people in the building and the fans."
Brady, 44, is reportedly doing fine since his diagnosis and recovery but issues the stark warning to others across the state of Florida and fans worldwide as both he and his parents had tested positive for COVID-19 earlier in 2021.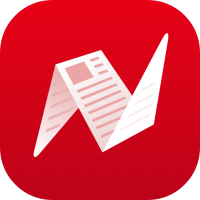 The football mega star's entire team is now vaccinated against COVID-19 (they're actually just the second team in the NFL to reach the 100 percent vaccination threshold), but Brady still believes the virus poses a threat to his teammates and the football season in general. "It's not like last year, although we're getting tested like last year," he shares, adding that, "It's going to be, I definitely think guys are going to be out at different points and we've just got to deal with it."
Brady, the quarterback who rose to worldwide fame during his tenure with the New England Patriots in Massachusetts, has since revealed that he is 100 percent vaccinated against COVID-19 as well— a move he celebrated with his teammates.
Are you surprised by Tom Brady opening up about his prior COVID-19 diagnosis? Have you had it yourself? We'd love to hear your thoughts and feedback in the comments section below.