The new Lisa Frank x Orly collection is your favorite Trapper Keeper— all grown up.
Iconic 90s brand, Lisa Frank, has officially partnered with nail polish brand Orly
The collection drops just in time for back-to-school
Brights, glitter, and more featured in the affordable collection
Lisa Frank and Orly, everyone's favorite nail polish brand, have officially teamed up for a colorful collab that will make you want to break out your Caboodle and call your BFF for a sleepover and Felicity binge sesh. Obviously, you'll need a lava lamp, inflatable love seat, and glow-in-the-dark ceiling stars to complete the vibe, but that's okay. You'll manage because you're just the resourceful, scrappy type of lady who made it through the entire 90s with flying (Lisa Frank) colors.
The Lisa Frank x Orly collection, which is available exclusively at Ulta, includes a bright assortment of nail polishes, nail kits, and easy-peasy nail wraps featuring Lisa Frank's iconic cast of characters like Forrest the Tiger, Hunter the Leopard, plus Zoomer and Zorbit — and you guessed it — this means you can basically turn your nails into the Trapper Keeper of your 90s dreams. If you were the one wishing on eyelashes for this, it worked. Mazals.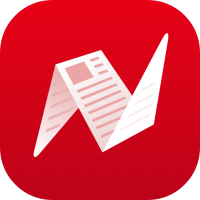 Some favorites from the collection include:
But seriously, the nail wraps are probably the best wrap of the collection. Just look at these, will ya?
Rainbows, unicorns, and bright colors? Oh, yes! The other varieties offer fun splashes of tiger-like stripes, cheetah-inspired bright prints, and other things you'd obviously want to wear with your hair in a side pony while twisting a landline cord around your finger as you chat with your BFF.
But hey, if you're older and more refined now, the glittery top coat is oodles of fun and a way to play it a little safer.
Are you a Lisa Frank fan? Did you grow up in the 90s coveting every folder, notebook, and Lisa Frank pencil? We'd love to hear your feedback on the new collection with Orly in the comments section below.