"I'm a part-owner now!"
Giannis Antetokounmpo is now both an athlete and a team owner
News of his ownership in the Milwaukee Brewers just broke this afternoon
Fans are elated to see his commitment to the city of Milwaukee
Giannis Antetokounmpo is now officially a two-time MVP, NBA champ, and wait for it — a part-owner of the Milwaukee Brewers! Yup, you read that right!
This is all unfolded just weeks after the world-famous Bucks player brought Milwaukee its first (and incredibly glorious) NBA championship since the 1970s. The Brewers made an official announcement that Giannis Antetokounmpo would be taking his on-court brilliant to the off-court business venture of owning part of the city's iconic baseball team.
Officials from the Brewers camp said in a statement the 26-year-old bought a hearty stake in the organization today, Friday, announcing, "Giannis Antetokounmpo has joined the Crew!"
"The two-time MVP is officially part of the Milwaukee Brewers ownership team. Thank you, Giannis, for your commitment to our team and Milwaukee!"
Giannis, who hasn't yet responded on social media, has had fans speculating for weeks that something big was going down. He's had a series of cryptic-yet-optimistic tweets and posts that had his devoted loyalists trying their hands at sleuthing to figure out exactly what was going down.
We've yet to receive word on his exact ownership stake, percentage, or the amount of money he had to plunk down, but we do know this: his five-year $229 million dollar contract with the Bucks has certainly left him with enough spare cash to buy just about whatever he wants in Wisconsin's most treasured city.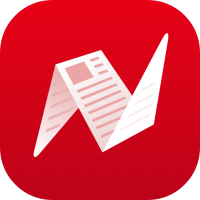 Giannis is hardly the first basketball player to dip toes into the baseball arena, though. Remember when Michael Jordan actually played baseball for a while? He actually came out of retirement for that career move. And, much more recently, Kansas City Chiefs star player Patrick Mahomes recently bought a part of the Kansas City Royals. That made headlines earlier this summer, and is still a source of major pride for Kansas fans. Professional athletes using their success and wealth to invest in team and club ownership is certainly a growing trend.
Who run this city? Giannis! We're wishing him the best of luck and endless success.
Are you a Milwaukee fan? How do you feel about Giannis being a part-owner of the Brewers now? We'd love to hear your thoughts and feedback in the comments section below.