There's some stuff the public doesn't know about lasers and ultrasound beams.
I'm in my 30s, have a bunch of kids and limited time, and signs of aging cropping up on the face I basically just got familiar with. What the hell, something needs to give.
In a world of targeted ads and scary-seeming Groupons, anti-aging and beauty medicine can get downright confusing. I recently asked one of my closest friends, a 40-year-old beauty editor at a top glossy magazine, what she was using for her antiaging routine. She rattled off a list of well-respected face creams I already have, told me she was still against injections for a couple more years (we disagree there because I think an occasional BOTOX or Dysport in moderation can be used nicely and discreetly), and that she used what she called an "extremely painful" ultrasound machine several months ago to help turn back the hands of time.
"I did Ultherapy," she told me, asking her name be withheld. "Holy crap, it hurt so bad. I was nearly in tears in the doctor's chair, and then went home and felt and looked like a mess for days. But then I figured in a few weeks or months I'd look great. Spoiler alert: I look basically the same and I can't believe people pay like four grand for this."
Ultherapy is not something I was interested in between reading oodles of meh-level reviews, seeing loved ones get it with mixed results, and frankly — the idea of pain. What's the point of going for something labeled non-invasive if the procedure so wholly invades your life cadence that you may as well have just opted for something with stitches? It doesn't matter though, because at 37 I'm not really at the stitches stage of life, and frankly, I'm not sure I'll ever be. I do know that I'm not afraid of a carefully wielded laser, ultrasound beam, or injection though. I think a lot of women are in the same give-me-a-casual-reboot place I am, too, so in the name of journalism and telling that weird patch of loose skin under my chin to bug-off, I decided to try Sofwave.
What is Sofwave?
Sofwave is a gentle ultrasound beam that's basically the next, better generation of the energy Ultherapy was trying to target (albeit less effectively), and is being marketed as way cheaper, quicker, and virtually painless. Better yet, only one treatment is needed for most people (if you're in your 60s or 70s you may get better results from a second treatment, I'm told). I figured I'd be the judge of that.
Sofwave comfortably delivers Synchronous Ultrasound Parallel Beam SUPERB™ technology, providing a reduction in fine lines and wrinkles no matter the skin type," says the company's website. "Sofwave is FDA cleared and clinically-proven to remodel collagen, improve facial lines and reduce wrinkles, achieving ideal outcomes with minimal downtime in a single 30-45-minute treatment."
I headed to Dr. DiBernardo at New Jersey Plastic Surgery in Montclair, New Jersey to give the Sofwave machine a try. Not many offices have the new-to-market machine just yet, and Dr. DiBernardo was on the team researching just how effective these beams could be on delicate facial and neck skin. That brought me comfort because you know, it's my face and all. His office runs like a well-oiled machine with friendly faces at every step, an incredibly advanced photo studio for before and afters, and nurses who genuinely can answer every question you have about the treatments they offer. They'll openly tell you they've had a variety of them, and so has the doctor.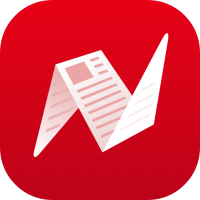 How many Sofwave treatments are needed?
I was told that being in my mid-to-late 30s I'd need one Sofwave treatment to see significant skin tightening results, and that Dr. DiBernardo's practice generally tells patients like me to expect annual treatments to keep my results great, but that some people can stretch it a little longer. There's no real hard-and-fast rule with timing, but general parameters exist to encourage optimal results. Older, saggier skin might benefit from an additional treatment or shorter times between maintenance treatments, while younger, firmer skin can probably manage less frequent treatments. Such is life though, right?
Does Sofwave hurt?
I sat in Dr. DiBernardo's treatment room covered in a generous coat of numbing Lidocaine cream around my face and neck— enough to make me look like a glazed doughnut— for a handful of minutes before being brought in for my Sofwave treatment. I was pleasantly surprised when the tip of the beam was right by my neck, and gasp, I didn't feel much.
"Is that it?" I asked Brittany, the lovely nurse practitioner who was administering my treatment under Dr. DiBernardo's watch. "I didn't feel much."
Brittany laughed it off and added a, "See? I told you it really doesn't hurt, and it's going fast! I did several pulses already!" as she followed along the path she made on my neck and then explained that this device can cover seven times the amount of skin as Ulthera can, and with obviously confirmed less pain. That's what makes the treatment so much faster, too.
Aside from the several minutes of waiting for my face to numb, the entire Sofwave treatment took less than 30 minutes. You can, quite literally, make this a lunchtime treatment or the type of thing you do while you're running between things. I was left with minimal redness after the treatment. I mean less than the usual flush I get after attending a yoga class with a few vinyasas, so that's pretty good.
How long does it take to see results from Sofwave?
The treatment was quick, genuinely painless, about half the price of an Ultherapy treatment, and easy— but the downside is waiting for results. Just about everyone says the results come in and they're GREAT, but because we're all human (boo) and our skin takes several weeks to remodel itself, real results only start to appear after about a month. By two to three months post-treatment is when the best results appear.
How long does Sofwave last?
I'm only a few days post-treatment right now, and I'll keep everyone posted with monthly updates on my success, but Dr. DiBernardo and his team all told me the same thing: the results of a Sofwave treatment should last about a year, maybe longer, but routine maintenance treatments will keep the facial and neck skin tight, firm, and rejuvenated-looking.
Some takeaways I think everyone considering anti-aging treatments should file away in their minds:
Sofwave isn't supposed to replace injections like Botox, fillers, etc. — it serves a totally different purpose of rebuilding collagen and addressing lax skin. Combining Sofwave with other treatments could be nearly magical for you, but that's between you and your doc.
It takes a while to see results, but that's the same as other types of ultrasound beams, lasers, etc.
Sofwave truly has no downtime. You can go back to life, the gym, long walks on the beach, or whatever it is you're normally up to without anyone ever suspecting you went for a treatment.
It's more affordable than you think, although prices can vary by provider, with prices ranging from $2,500 to $4,000 across the country. By comparison, Ultherapy treatments can cost about $5,000 for a full set and require more downtime and possible days of missed work.
I'll update my own before and after images here in about a month to keep you in the loop on just how well Sofwave works. Let's all keep our fingers crossed for the skin under my skin finally getting its act together.
If you're in New Jersey, you can receive Sofwave treatments at New Jersey Plastic Surgery's office in Montclair. If you're in another area, you can contact Sofwave to find a provider near you.
Have you tried Sofwave already or have more questions? We'd love your thoughts and feedback in the comments section below.