Want to relax in the Catskills? Bring proof of vaccination.
Policy goes into effect on August 12 at Urban Cowboy Lodge
Proof of COVID-19 vaccination will be required for all hotel guests
New rule will also apply to anyone dining indoors on-property
This comes after NYC announced similar plans for all indoor dining, Broadway theater, and more
New Yorkers have been notoriously diligent about cutting COVID out for quite some time, and a new policy at one of the Catskills region's most beloved hotels, Urban Cowboy Lodge in Big Indian, is really driving it all home. It's officially becoming one of the first properties in New York State to require proof of vaccination upon entry for all hotel guests and indoor diners at its on-site restaurant, Public House. The new policy goes into effect on August 12— tomorrow.
"In an effort to create the safest environment possible, The Lodge will require proof of vaccination upon entry for all hotel guests and indoor diners of Public House, effective August 12th," reads a hotel announcement shared with media today.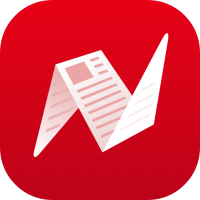 "We are committed to the safety of our team and guests above all else. We appreciate everyone's support in this ever-evolving situation," says Lyon Porter, co-owner of Urban Cowboy.
Additionally, the hotel encourages guests to "Mask Yo Ass," as shown in the image below, to ensure the continued safety of all visitors and staff, something that's extremely important to the property that opened right as COVID hit New York State in full force. The Lodge opened its doors on March 6, 2020, a harrowing time for those in the entire New York area, but especially the Catskills, a region city folk flocked to in droves as hospitals across the five boroughs became overwhelmed.
Urban Cowboy Lodge is a mountain escape nestled on 68 acres in the Big Indian Wilderness inside of the 700,000 acre Catskills Park, and less than three hours from New York City, making it an ideal escape for those running from... well, everything.
The property describes itself as offering, "Rustic luxury accommodations, dating back to 1898, that have been artfully revived by Lyon Porter's signature design style of bold patterns, repurposed structures, and hand-picked Americana antiques with a commitment to elemental experiences inspired by the power of nature. The property features a hand-built Estonian sauna, nightly communal bonfires, miles of mountain trails, and the Esopus Creek that runs through the property for fishing or taking a cold plunge. Guests are encouraged to disconnect, as no cell service is one of the hotel's greatest amenities."
Are you a fan of the Catskills region of New York? Do you feel strongly about this vaccination policy? We'd love to hear your thoughts and feedback in the comments section below.