This article includes sponsored and affiliate links. The writer may receive a portion of sales if you purchase a product through a link in this article.
It seems like we're all waiting for news to shake out about full-time in-person learning, hybrid schedules, or the dreaded (but maybe necessary) return to remote learning across much of the country. We caught up with two veteran New York-area school teachers to get the scoop on the best back-to-school supplies for 202, and what kids of all ages should really be adding to this year's shopping lists.
"Perhaps one of the greatest silver linings of the pandemic is the discovery of phenomenal educators that exist across the globe," explains Inbal Levin, a New York-based Montessori lower elementary school teacher of over a decade. "The world is filled with skilled literacy specialists, math tutors, and therapists who, for the first time, have pivoted their practices to virtual platforms, making it accessible to students who live in different states."
No matter how you cut it, almost every kid needs an easy, affordable way to catch up on last year's lost time, sharpen their skills, and get back on track. Preply is an online learning platform connecting more than 40,000 bookable tutors teaching 50 languages to hundreds of thousands of learners in 180 countries worldwide. With student-tutor matches being suggested through a machine-learning algorithm, recommended tutors create customized lesson plans to suit the learner's budget, schedule, and current knowledge. Each day, tens of thousands of students take classes from teachers of 160 nationalities.
"If you can, take advantage of this unique opportunity," says Levin. "Utilize these resources and support your child's learning from the luxury of your own home."
"Learning should be fun, and school supplies should reflect that," explains Manhattan-based Allysa Axelband Hassid, a veteran teacher with over a decade of teaching experience and Teach for America alum. "What's better than new, colorful school supplies? A great pen and pen case can be just the motivation I need to get to work, and I'm an adult. Now, think about how that can impact your child's learning experience!"
Elevate their school and homework with the Rainbow Homework Helper Pack from OOLY, complete with some of the best back-to-school supplies for 2021. Inside you'll find a set of gel pens, highlighters, mechanical pencils, a jumbo eraser, and a set of erasable colored pencils. As a bonus, you'll get a free Sweet Things Click Pen, a free set of Colorful Pencils Note Pals tabs. This set is nearly guaranteed to bring smiles and excitement about the year to come. Not sure which OOLY products to get? You can browse their entire lineup on Amazon here.
Hydration is key for back-to-school, track their progress throughout the day, and make it a family competition with this genius smart water bottle that actually tracks water intake, glows gently to remind them (or you) to stay hydrated, and has a convenient chug lid. This is an ideal addition to any of the best back-to-school supplies shopping lists for kids prone to forgetting to drink enough, growing athletes, hot September days, and those who tend to have long walks to and from school.
And, according to Hassid, keeping this water bottle on hand can actually help them be better students and stay healthier when they're attending in-person classes. "​​Having a refillable water bottle is a great, safe, and clean alternative to the shared water fountain," she says, adding that, "Being well-hydrated can also lead to greater cognition and mood."
Greater cognition is the whole point, right?
Whether they're busy teens preparing their own after-school snacks that have all their favorite flavors (spoiler alert: these are actually healthy, but they don't need to know that), trying out the vegan lifestyle, or you're just trying to make sure they meet all their healthy growth veggie requirements, these MingsBings are going to quickly become your new favorite.
They're the brainchild of everyone's favorite O.G. Food Network chef, Ming Tsai, and take little effort beyond unwrapping and heating to make a truly filling, healthy meal that big kids, teens, and adults will all love. If you really want to impress the teacher, send them a box of these too — they'll be grateful you helped them eat a hot, delicious meal at their desk without sacrificing their health. The brand's 6-pack ships fast from Amazon, and just so happens to be one of their most popular new releases for a reason.
No matter their age or gender, teachers know that kids go from "I'm freezing" to "I'm SO hot" in a matter of minute sometimes, and most aging school buildings don't exactly have modern thermostats to keep the air at a constant comfortable temperature. Having a practical zip-front sweatshirt is one of the easiest ways for kids (and teachers) to not lose their patience in the classroom.
Opt for an easy-to-clean, gender-neutral zip-front that kids of most ages can easily put on and take off by themselves. These go a long way in the temperate climates of the North East (like New York), where weather swings happen almost daily throughout the autumn season. You may not think of clothes as the best back-to-school supplies, but in an era of social distance and staying-in-your-seat, having a hoodie on hand is essential.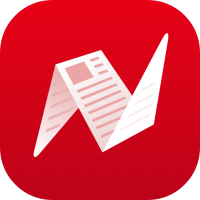 This nifty zipper binder from Case-it is a major upgrade from the Trapper Keepers millennials probably remember best, and over 3,000 positive reviews on Amazon suggest that the public agrees this is a must-have item. Aside from the 400-page capacity in the typical three-ring binder portion, it also has a removable sleeve and can secure laptops and Chromebooks up to 13-inches.
This is easily one of the best back-to-school supplies for 2021 because districts across New York, New Jersey, and Connecticut have already rolled out Chromebook mandates for most K-12 students so they can easily switch between in-person and online learning should the need arise at any given time. It also comes in a variety of gender-neutral colors including black, blue, purple, and red.
Good ole' number two pencils are still on this year's best back-to-school supplies lists, and not just because they help fill in all the little bubbles that electronically score standardized tests. In pre-pandemic times, if a kid lost his or her pencil, they'd probably ask a friend or a teacher to borrow one, but with the pandemic continuing to rage on many schools are asking students not to share or swap supplies. And teachers are also fearful of passing items between students.
The solution? An affordable, giant box of pre-sharpened Arteza HB pencils with 180 wood-cased graphite tips that are ready to go without any hand-raising for those Mrs. So-and-So, can I get up to sharpen my pencils moments.
Other standouts to add you list of the best back-to-school supplies:
Love this list or have your own ideas you'd like us to know about? Leave your thoughts and feedback in the comments section below.