That's a lot of pasta.
Just when you thought all the stats, maps, and charts out there would be devoted to COVID-19 (can we be done with that already?), Instacart is hitting us all with the stats that matter most: where people are appreciating carbs the most. New York is super into rigatoni pasta these days, with the Albany and Rochester sub-markets really blowing the lid off this boiling water.
We're not exaggerating when we say New Yorkers have created a roughly 40 sales surge in rigatoni. This is unprecedented textured pasta action, and we're here to report on it.
The rigatoni trend explosion is almost entirely due to the uptick in viral "pasta chips" content circulating around TikTok right now (unsurprising, right?), and rigatoni has simply been the most popular pasta of choice to get the job done. Sure, other pastas work, but they just don't have the same texture. Aly Walansky, a Brooklyn-based food writer for outlets including Today and Forbes, was shocked to learn her own rigatoni orders through Instacart were all sold out. "It's actually true that sales have spiked," she told us. "I ordered rigatoni and had to substitute it out with farfalle."
While farfalle, the glorious little bowties everyone loved as kids, isn't exactly a bad sub, it's just not rigatoni. It's something the Rochester, New York area has had to deal with at an even more aggressive rate than Italian food-loving Brooklyn. Rochester, it seems, has had a 41.6 percent surge in rigatoni demand. What in the Great Lakes is even going on up there?
If you're in another part of the state or elsewhere in the USA, you can check out this very real live map of rigatoni sales surge created by the fine data scientists at Instacart.
"I totally love any fad that involves people paying more attention to air fryers, I'm an air fryer junkie," says Walansky. "The air fryer pasta chips are so easy.  All you have to do is boil pasta like you always do, but then season however you want and throw it in the air fryer to crisp up. It comes out so savory and delicious, but it's kind of weird in that we're taking something that's already crunchy in its raw form, then making it soft, and then we're making it crunchy again! It's kind of meta. If meta could be a snack."
The good news, she says, is that nobody needs to be married to the rigatoni shape— especially not in hard-hit New York where rigatoni shelves are basically bare right now. "Why not farfalle? Or even shells? Also since air fryers are a glorified convection oven, I don't see a reason someone couldn't put them in there if that's all they had."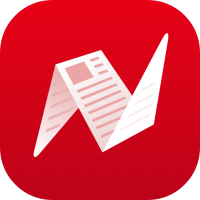 Desperate times call for desperate measures, right? It's something the Albany region has had to grapple with too, claiming an over 30 percent spike in rigatoni sales, and several local grocers posting social media content with funny quips like, "Hey, penne is just as good as it's always been."
According to Instacart's Trends Expert, Laurentia Romaniuk, "While pasta is a common pantry staple across households nationwide, the recent growth we've seen for Rigatoni is out of the ordinary and is very likely due to the rising popularity of TikTok's Pasta Chips, which has nearly 700 million views on TikTok."
Even if you're bummed about the missing rigatoni on store shelves and your Instacart orders being subbed out, just know that the next pantry food trend is around the corner and rigatoni will be back in stock in a matter of days. And this is so much better than when we couldn't find toilet paper and hand soap, right?
"Following the viral 'Baked Feta Pasta' recipe from earlier this year, we've noticed the food trends that seem to take off are easy to make, include ingredients you might already have in your pantry, and classify as a comfort food," says Romaniuk "Because, who doesn't love pasta?"
Have you tried the pasta chips trend or noticed threadbare pasta shelves in New York area stores near you? We'd love to hear your thoughts and feedback in the comments section below.