You'll want a scoop (or four) no matter where you live.
Just about everyone in California knows how utterly delish McConnell's Fine Ice Cream is— it's a downright institution for Santa Barbara locals, west coasters, and frozen dessert fanatics. As if their range of ultra-creamy flavors wasn't enough, they just teamed up with ENZO Olive Oil Co to create an ultimate summer treat bundle.
The bundle, which is already making mouths water across California, includes four ice cream flavors (Vanilla and Salted Caramel Chip, a brand staple, as well as brand-new flavors Cherry Cheesecake and Banana Peanut Butter Chocolate). They're all delightfully paired with ENZO's brand-new biscotti crumbles for topping your sundae.
We're going to go back to talk about the ice creams and the partnership details in a minute, but this seems like an appropriate moment to ask us all to take a deep breath in honor of the fact that biscotti crumbles exist. I mean, really, who decided to invent those? And where have we all been for the last several decades without them? Or at least where have I been? Has everyone in California known about biscotti crumbles all this time and just agreed to keep their very existence a total state secret to protect the supply chain? I need to know. And I'm not playing favorites, but OMG the Cherry Cheesecake flavor is a whole mood that I want to feel every single day for the rest of time. It's like every dessert you've ever wanted all at once. #blessed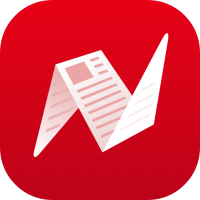 The four-pack, which just become officially available this week, is available for sale on ENZO's website (here) and retails for $58. While the two companies are totally homegrown California-local (ENZO is based in the San Joaquin Valley and McConnell's hails from Santa Barbara), the package ships just about everywhere in the USA to give far-off Californian's a taste of home, and non-Cali natives a smidgen of the good life without any risk of earthquakes or ridiculous traffic.
For more than a century, the Ricchiuti Family has diligently worked the land in California's fertile San Joaquin Valley with a goal to sustainably grow, produce and harvest premium fruit, nuts and more recently, estate grown award-winning Enzo Organic Extra Virgin Olive Oil, Organic Balsamic Vinegar, as well as Enzo's Table handcrafted biscotti, granola, pesto, jam and almond butter."
I can tell you with as much ice cream gusto as any one human can muster that all the flavors are worthy of being shipped across the country, but the biscotti crumbles are really the adult cherry on top that your very mature self totally needs to complete the vibe. Sure, you could throw an actual red cherry on top too, but the crumbles are where your mouth party is at, and yes, you need them. They're made with ENZO olive oil (obvi, right?), Ricchiuti Family Farms' estate-grown almonds, and rich vanilla. You will not be judged if you use leftovers for breakfast. This is a safe space, friend.
You can also buy the biscotti crumble here, or just run around telling everyone about the most California ice cream combo of all time with joy in your heart. Or both. Either way.
Are you a McConnell's Fine Ice Cream and ENZO Olive Oil Co fan? Will you be giving these new flavors a try? We'd love your thoughts and feedback in the comments section below.
#california #mcconnells #enzo #icecream #gifts