The raw truth? It's delish.
This San Francisco, California-based dessert company is serving up some seriously Doughp goodies (see what we did there?) to sweet-toothed fans around the country, and people can't get enough. Doughp, which burst onto the dessert scene back in 2017 and has since grown into a multi-million dollar cookie dough empire, calls itself the "legit cookie dough company," which obviously makes us wonder what renders other cookie doughs illegit, but it doesn't matter, because this dough is genuinely scrumptious and comes packed in ice cream-style pint containers that we just can't stop marveling at.
"After a journey in self-discovery and sobriety, founder Kelsey Moreira renewed her love for baking and inadvertently created an amazing cookie dough recipe from scratch that can be enjoyed either raw or baked," the company's bio states. "Kelsey took Doughp on ABC's hit show Shark Tank and she was named in Forbes 30 Under 30 for how quickly she's grown this business and her mission-driven mentality behind it."
But wait, there's obviously more than just carbs and good vibes here at Doughp (pronounced dope, obviously). "Buy Doughp, give hope. Given the founder's recovery journey, they are on a mission to reduce the shame and stigma associated with mental health and addiction recovery. #Doughp4Hope is their national campaign giving back to the community by prioritizing mental health policies within their community, engaging the community in authentic conversation on these topics, and donating a percentage of all sales to SHE RECOVERS Foundation, supporting women in or seeking recovery."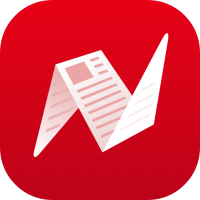 It's a heart-warming and belly-filling mission to give people what they really want: carbs and happiness, which anyone who has ever had a sweet tooth can easily tell you go hand-in-hand. The cookie dough also has food fans raving about their kitchen-made (ahem, not a lab) recipe that starts with six all-natural ingredients with no added preservatives. From the base, specialty gourmet additions are thrown into the mix to create incredibly flavorful and trendy concoctions everyone around the country can appreciate since this California-based company is now shipping far and wide.
New summer flavors just hit the market and are already blowing the minds and mouths of cookie dough lovers everywhere.
The Dough from Ipanema
Feel the sand between your toes and the sun on your skin with a Brazilian inspired decadent brigadeiro (chocolate truffles) cookie dough
Equator Cold Brew
Feel like you're in a bustling café with this Equator Coffee cold brew infused cookie dough featuring espresso grinds and mini chocolate chips.
Stroop to My Level
Stroll through the canals and tulip fields with this take on a Netherlands favorite featuring caramel cookie dough with cinnamon and waffle cone pieces courtesy of Belgian Boys.
Holy Crepe!
Check Paris off your bucket list because this crepe inspired Nutella cookie dough with chocolate-covered banana chips will take you to the city of love, art, culture, and fashion with each scoop!
"If you've never had cookie dough straight out of the container, you're missing out on life," shares Helly MacDonald, a Northern California chef who specializes in vegetarian fare. "Everyone in NorCal has tried this Doughp stuff by now, and it lives up to its name. The secret though? Well, you can scoop it out of the container with an ice cream scoop, throw it in the oven for five to ten minutes at 350 to par-bake it, and then throw the mushy half-baked cookie in a bowl with a scoop of vanilla ice cream on top. Try it with the cold brew flavor — I swear you'll lose your mind."
You can build your own Dough pack and order the good stuff online here.
Are you a cookie dough fan? Have you already tried Doughp? We'd love to hear your thoughts and feedback in the comments section below.
#food #california #cookiedough #dessert #sanfrancisco #norcal