You probably won't be arrested for a couple of edibles in your carry-on.
Well, this is a nice departure from the days of yesteryear when the idea of flying with a little weed instilled absolute, utter fear in the hearts of most. You can now take your very important stash with you when you travel on an airplane (assuming it's a modest stash, anyway).
The Albany Times Union is reporting that Transportation Security Administration officials will no longer be looking for marijuana or its associated byproducts (edibles, THC products, etc) when searching individual passengers or their luggage. You can breathe a sigh of relief, because this isn't just for medical marijuana. The Times Union spoke with a former New York State Police Colonel, Bart Johnson, about the discovery of marijuana in the luggage of New York travelers — especially those coming and going from busy JFK and LaGuardia Airport points. Johnson told the Times Union, "We don't seize it. We just look for threats — explosives, knives, guns; we don't look for illegally possessed narcotics."
It's a classic case of bigger-fish-to-fry and a sign of New York's steadfast move in the direction of legal recreational marijuana, something that has already been in place for several months, but not fully rolled out in practice across the state just yet. The Times Union story's author also spoke with Albany County Sheriff, Craig Apple, about deputies being called upon to respond to TSA checkpoints during searches. Apple told the Times Union that tickets are no longer being issued and arrests are no longer being made for possession of three ounces of cannabis or less, per New York State's current law.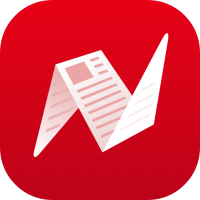 But it gets better, weed-loving friends. Not only are the deputies across New York airports not issuing tickets or making arrests, they won't confiscate your stash either. Other rec-legal states including California and Colorado have similar plans in place.
"The key," says a New York State-based attorney, Mel Shapira, "is to not bring large amounts, and don't travel with it to places where it may be a problem once you'll off the plane. It would be dumb to load up your bags with tons of weed and travel with it to strict foreign countries or more stringent states, but if you're talking about a few nuggets in your carry-on bag at JFK Airport for a trip to already-legal Massachusetts or Los Angeles? Don't be afraid. Putting you in jail just isn't the priority of local government anymore."
In previous years, Apple said, state and local deputies and investigators had made dozens of arrests or issued tickets for unlawful possession of marijuana at the airport each year. It was commonplace.
"We don't take it anymore," he said to the Times Union. "It's legal if not more than three ounces and, well, have a nice day." There seems to be little concern on New York's end about where the weed is traveling to, either.
The TSA is apparently required by federal law to notify law enforcement when they discover what appears to be an illegal substance (like marijuana), it seems, but while cannabis is still illegal under federal law, the TSA is not a law enforcement agency — and they're really just focused on dangerous weapons, substances, and potential violence for now.
Of course, you still can't smoke *anything* in New York airports or on board planes. This positive development is strictly for after you land, so be safe out there, and happy toking, snacking, and travels, dear friends.
Have you traveled by plane with marijuana on you? We'd love to hear your thoughts, feedback, and personal experiences in the comments section below.