It's foraging season, New Yorkers.
Every season has its fair share of forageable finds for open-eyed New Yorkers (and just about all the surrounding states including New Jersey, Pennsylvania, Connecticut, and Massachusetts— they all share similar climates and most of the same wild growths), but July is a special time of year for finding some of the biggest prizes of all.
In fact, some of the wild forageable foods that are growing in even the most average backyard are so prized and sought-after that professionals have taken to asking locals if they can forage their yards and share a cut of their earnings. Stores like Whole Foods even regularly buy the goods of local foraging finds around New York's Hudson Valley, Long Island, and all the way up through the Adirondacks and Great Lakes regions of the state. Simply put, throw a little bug spray on, tie your shoes, and get outside— all these edibles are probably in your yard right now.
Chanterelle mushrooms are hitting their peak this week and next
Did you know that Whole Foods stores across the country routinely pay $20 per pound to local foragers for these? And then they go ahead and sell them for between $45 and 50 per pound to hungry gourmet shroom-lovin' customers. You can easily find them in your yard, local parks, forests, and other tree-lined areas this time of year, though. In fact, I found nearly three pounds growing in my own yard this week below a handful of old pine trees.
You'll want to look for bright yellow mushrooms growing near hardwood forests that have a somewhat flattened-looking top that's also imperfectly round. The most important identifier though is the underside— the gills of the mushroom tell you the most. Some other potentially dangerous mushrooms look similar to the chanterelles I found in my own Greene County yard, but they have straight-seeming gills. A true and safe chanterelle mushroom will have crossed, almost coral-like gills. I included a picture below, but this site will also give you some important information. The good news is that all the rain we've had recently means this week and next should be prime chanterelles season across the state of New York.
They're most commonly found around maple, beech, poplar, birch and oak trees. In some areas, they're associated with pine and fir trees, so it doesn't have to be hardwood. Chanterelles require moist habitat, and they're most abundant in wet summers with consistent rain."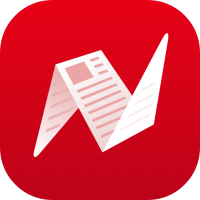 Instagram hashtag reports indicate that Northwestern New Jersey and Connecticut are also seeing major shroom blooms in the most unassuming yards. You don't even need to have the kind of yard that's regularly maintained or cared for to find them — just a handful of trees, some wet and warm weather, and a keen eye for spotting the little yellow caps on the forest floor.
"I go out on foraging missions almost weekly," says Janine Nebot, a Brooklyn resident and self-proclaimed foodie who I met on my own foraging adventure today. "Last week I found about eight pounds of wild chanterelles hiking near Bear Mountain in the Hudson Valley, and I sold half of them to friends back in the city. Just yesterday I went on an adventure up to Tannersville, New York near Hunter Mountain. I found so many I couldn't even carry them all back to my car. I'm actually buying a food dehydration machine so I can collect more and store them up for fall and winter. They're so good."
While New York State and the nearby regions are known for some especially good pickings, you don't have to stress if you're in another region or currently traveling. Just about anywhere the air is hot, humid, and damp is ideal for these sunny-looking caps. They grow almost everywhere in the states except Hawaii, but the best spots for finding large clumps have been in the hardwood forests of New York, New Jersey, Connecticut, Pennsylvania, Vermont, and Ohio.
Not sure if you want to take the plunge and eat fungi from your yard? Well, this WebMD blurb is probably more than enough reason:
Chanterelle mushrooms are an excellent source of polysaccharides like chitin and chitosan. These two compounds help to protect your cells from damage and stimulate your immune system to produce more cells. They're also known to help reduce inflammation and lower the risk of developing certain cancers."
Are you a fan of wild foraging? We'd love to hear your thoughts, feedback, and experiences in the comments section below.