The woman allegedly broke into the dental office to steal several thousand dollars in cash and checks.
Buckle up for a wild ride through dental hell, friends, because this Nevada woman is reinforcing that age-old fear of the dentist's office more than anyone ever could've expected. On Wednesday, 42-year-old Laurel Eich of Nevada was arrested after being accused by Washoe County police of breaking into the dental office she worked at as an assistant.
Eich, who worked at Desert Valley Dental as a totally unqualified-to-perform-medical-or-dental-care-of-any-kind assistant, actually took the time to perform surgery on a patient during the break-in. Obviously, her work was unlicensed. She allegedly confessed to the Reno police who arrested her that she pulled a total of 13 teeth from a patient in her care before the burglary took place, and that the anesthetic she used had been thrown away from a previous treatment on another patient. She literally fished it out of the garbage to use on the still-unidentified patient. We still don't have any word on whether or not that patient's teeth were even meant to be pulled at all.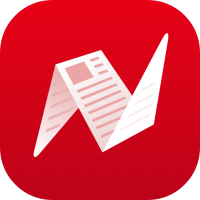 If that's not enough head-scratching information to ruin your smile, the Washoe County Sheriff's office said Eich performed the extractions "on her own time." Nobody in Reno, Nevada seems relieved by this information, though.
The police were only alerted to the crime after they responded to a burglar alarm at a dental office on May 3 of this year, where they found an open back door, broken window, and obviously ransacked cash drawer.
Deputies found a total of $22,861 in cash and checks stolen from a cash drawer."
Roughly $23,000 in cash and checks were reported missing from the scene. After a significant investigation, police narrowed down the suspect list to Eich and charged her with multiple felonies including burglary, grand larceny, and performing surgery on another person without a lawful, active license.
Eich was arrested on July 14, 2021 on multiple counts: one felony count of Performing Surgery on Another Without a License; one felony count of Burglary of a Business, second (or more) offense; one felony count of Grand Larceny Greater Than $5,000 but Less Than $25,000; three felony counts of Violation of Probation or Condition of a Suspended Sentence; and one gross misdemeanor count of Conspiracy to Commit Burglary."
Eich also faces several counts of violation of probation (you may be shocked to learn this wasn't her first crime rodeo), and has been charged with an additional misdemeanor count of conspiracy to commit burglary. As of today, Eich is being held by Nevada's Washoe County Jail on a $20,000 bond— nearly as much as she managed to steal from the dental office.
Local Reno, Nevada police are asking anyone with additional information (or teeth) to come forward.
What would you do if you found out your teeth were yanked out of your mouth at the dentist's office by an unlicensed staff member? We'd love to hear your thoughts and feedback in the comments section below.