Getting rich on your taco-loving habit is now a totally doable thing.
Career goals, right? You can forget all the lifeless, tasteless jobs your high school guidance counselor suggested to you back in the day— they never fulfilled your real passion, eating tacos and getting paid for it, the way this new job listing will. McCormick, the Hunt Valley, Maryland-based spice company every American knows and loves, just announced their official search for a first-ever Director of Taco Relations.
You prayed for this, didn't you? The job listing reads:
Do you eat tacos like it's your true calling? As the Director of Taco Relations, you will be McCormick's resident consulting taco expert. You will be our official eyes and ears for all things tacos. You'll have the opportunity to work with the McCormick Kitchens team to develop innovative and delish taco recipes, travel across the country in search of the latest taco trends, dialogue with other like-minded taco connoisseurs across social media, and be in on the latest Street Taco seasoning mixes developed by the McCormick innovation lab."
The McCormick innovation lab is an important part of the Maryland-based company's set-up and is responsible for just about all their popular spices and seasonings. And now is your taco-lovin' chance to be a part of it, and history. You were born for this, and you've trained for it all your life. The little teeny-tiny flavor angels are showering you with blessings right now. Don't waste them.
"Tacos are quite possibly the perfect food: whether you're a stark raving carnivore, glatt kosher, or vegan, you can enjoy something delicious in a taco," explains one hopeful, Alexis Fowler, a lawyer who has advocated for tacos pro bono for decades. "The varieties are limitless."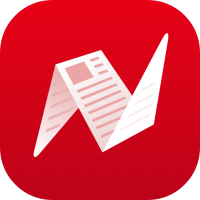 If you're wondering what a Director of Taco Relations gig even pays, it's time to get even more excited, because you'll be able to afford all the extra guacamole with this salary.
"Must be able to work remotely up to 20 hours a week from September-December 2021. Payment is $25,000 per month not to exceed $100,000," the site says but doesn't make clear if occasional Maryland headquarters trips will be necessary.
Fowler doesn't believe trips to Hunt Valley, Maryland, if required at all, should pose a threat to potential hires. "Some might argue that moving to Maryland isn't worth it. I respectfully submit that we've all done worse for less than $25k a month," she says, adding that time, space, and motion are of lesser importance when it comes to the pursuit of the perfect taco.
You'll advise and collaborate with the McCormick Creative and Social teams on how to creatively celebrate taco-themed moments, such as National Taco Day, National Margarita Day, and make sure nobody ever misses a Taco Tuesday. You'll additionally develop engaging taco content for social media to help taco lovers across the country answer hard-hitting taco questions, such as, 'Which are better, hard shell or soft shell?', 'Is there a way to turn any dish into a taco?', 'How taco spice flavors can be used to outside of a taco?" and 'What does the future of tacos look like?'"
According to the McCormick entry page, submissions must include a video that is no longer than two minutes in length that showcases your personality and passion for tacos. One additional supplemental set of materials may be submitted, like a combined cover letter and resume, via a single Word or PDF file. You can click here to read the full overview, responsibilities, and requirements.
Godspeed to you, dear taco lover.