If you guessed Miami, Fort Lauderdale, or Palm Beach— think again. It's a panhandle city.
A recent study by Showers To You found that searches for "beach wedding ideas" had risen by a whopping fifty percent in the last week alone, and the most popular beach wedding destinations? You'd be shocked to learn that one local Florida beach made the second spot on the list, and it's definitely not Miami, Fort Lauderdale, Palm Beach, or even a quaint Estero spot. It's Rosemary Beach, Florida, the quaint panhandle city that is more typically known for spring breakers, retirement seekers, and summer vacationers.
After analyzing the total number of Instagram hashtags per beach and wedding destination, the following results revealed that the Gulf Coast's Rosemary Beach, a portion of Florida's Walton County, is ranked the second most popular in the world for beach weddings.
"Rosemary Beach is an unincorporated planned community in Walton County, Florida, United States on a beach side road, CR 30A, on the Gulf Coast," says Wiki. "Rosemary Beach is developed on land originally part of the older Inlet Beach neighborhood."
Here are some of the other key findings:
Cannon Beach in Oregon takes the lead as the most Instagrammable beach wedding destination – with 479,252 hashtags in total
Rosemary Beach in Northern Florida takes second place with 260,078 tags
Bavaro Beach in the Dominican Republic (195,380) follows behind in third place
Ireland, maybe most shockingly, is home to the largest number of Instagrammable beach wedding destinations with a surprisingly robust 12 dreamy spots making the list
Rosemary Beach is one of three planned communities on Florida's Gulf coast designed by Andrés Duany and Elizabeth Plater-Zyberk," says Wiki. "Rosemary Beach, designed in 1995, offers shops, restaurants, a hotel, and public green spaces. The design of the town reflects New Orleans' French Quarter and European Colonial influences in the West Indies and Caribbean. Sustainable materials, natural color palettes, high ceilings for better air circulation, balconies, and easy access to the beach by foot are typical design features."
According to the Rosemary Beach website, hosting a wedding at this Florida hotspot requires, a "Beach Venue Fee ($1,500) required with 20 or more guests, entertainment, or catering. Bring in additional food and rentals from any exclusive vendors. 2-3 security guards required, not included in fee. Exclusive Vendors are equal to the high standards one associates with the Rosemary Beach community."
While the fees and standards may sound pricey, they're actually far below the national big city averages where weddings typically cost about $35,000 on average. For the same $35,000 or so couples can have a taste of the resort life.
"Rosemary Beach, and the Florida panhandle in general, offers a lot to couples looking for a luxurious, memorable setting without six figures in the budget," shares Tampa-based wedding planner Jeri Carn. "It's so pretty, and right on trend with millennial and gen z sustainability and nature-inclusive trends. If you're thinking of a destination wedding, it's also easy to access Florida for most Americans, no passport or vaccine proof required no matter how you feel about the issue, and a ceremony and reception for 50 people can easily be had for about $20,000 without sacrificing."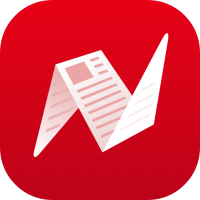 Rosemary Beach's picturesque views of the Gulf of Mexico also draw locals from the Panama City Beach area, Miramar, and Tallahassee thanks to it feeling more like a Caribbean destination than a local American getaway.
"It really feels like you're in a different world in Rosemary. Even if you don't have your wedding here, you may want to honeymoon here. It's just that cute."
Did you expect Rosemary Beach in the Florida panhandle to make the number two spot in the world? We'd love to hear your thoughts and feedback in the comments section below.