If you hate bugs, it's time to look away.
Residents of New York and New Jersey may be horrified to learn that a massive, seven-inch bug considers this region home and is in especially plentiful supply this season. That's what happened to Hudson Valley, New York resident Heather Nichols when she found a massive (if not totally confusing) species of fly lounging on her patio table last week.
Nichols, who posted the shocking image to the popular local Facebook group Hudson Valley Wildlife in Pictures, included a full-size hot dog bun for scale. The curious creature appeared to be roughly the same size— something that irked fellow group members. "Ummmm," the post's caption says "Hot dog bun for scale. Couldn't find a banana."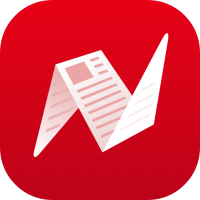 "Where are these supper-sized bugs all coming from?" asked one commenter. "Even the moths are huge [ this year ]." Another wrote, "Gorgeous! These critters spend most of their lives as aquatic larvae and are fierce predators in our streams. They'll leave the stream anywhere from one to three years after hatching to transform into the fly stage."
It seems not all New Yorkers are unfamiliar with the species, the dobsonfly. The dobsonfly inhabits the majority of North America and especially loves the temperate climate found throughout the State of New York, as well as Connecticut, New Jersey, and Pennsylvania. Did we mention they typically end up with a roughly seven-inch wingspan?
The eastern dobsonfly, Corydalus cornutus (Linnaeus), is one of our largest non-lepidopteran insects. Its larvae, known as hellgrammites, are the top invertebrate predators in rocky streams where they occur," shares one expert source. "Adult male dobsonflies are particularly spectacular because of their large sickle-shaped mandibles (jaws). There is a total of thirty species of Corydalus (Contreras-Ramos 1997), mostly from South America. In addition to the eastern dobsonfly, Corydalus cornutus, there are three dobsonflies of the genus Corydalus in the western U.S. For simplicity, the term "dobsonfly" throughout the remainder of this publication will refer to the eastern dobsonfly, Corydalus cornutus."
They're also equipped with impressive, strong mandibles that can open wider than the width of their own heads (OMG!) and can swiftly crunch through the rough-and-tumble exoskeletons of most other bugs. An occasional fisherman using these giant buggers has learned the hard way that dobsonflies are easily capable of breaking the human skin. Ouch.
Hellgrammites (this is the more scientific moniker for dobsonflies) are also important links in the New York-are food web between small invertebrates and the local fish— especially those found in estuaries and freshwater streams and rivers like the Hudson. And right now? Well, it's peak dobsonfly season. Late July through August of each year is when New Yorkers and Northeasterners alike tend to report the dobsonfly as the most shocking local insect, often reporting the critter as "foreign" and an "invasive species."
When mating is successful, female dobsonflies lay their eggs on trees near rivers and other water bodies. After eggs are laid, the female coats them with clear liquid that dries to a chalky white and protects the eggs from drying out. Hatchling larvae crawl, or simply drop, back into the water and the next generation begins. Hellgrammites may spend as long as five years before emerging to pupate and hatch into the adult form."
The dobsonfly is perfectly natural, native, and helpful to the New York ecosystem though— so if you see one, or more, don't squish it (no matter how terrifying it may seem). These dinosaur-ish bugs are of vital importance to our streams, rivers, and fragile system of aquatic life.
Have you seen dobsonflies in your yard? We'd love to hear your thoughts and feedback in the comments section below.