We're betting you've never been here— and that you're going to want to add it to your bucket list.
There are a lot of adorable places with cute, kitschy names in America. Heck, small-town charm is really one of our best attributes as a nation, and that's exactly what makes Hot Coffee, Mississippi so incredibly appealing. And yes, that's really the name of this sweet little southern town.
If you're wondering how the town got its breakfast-worthy moniker, it's a good story. An innkeeper named Levi Davis was trying to make a good, welcoming impression in the 1870s to attract new travelers, tourists, and locals on the hunt for something to fill their bellies with. Davis was known for always brewing hot coffee for weary travelers passing through with their horses and carriages— and his little Mississippi hamlet was something of a treasured oasis. His wife, an equally-loved town founder, was known for always whipping up fresh batches of tea cakes, cookies, and other baked dreams.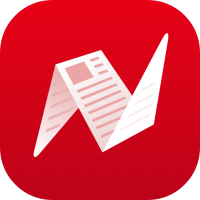 The Davis family soon realized their most effective marketing strategy to draw people into their inn would be to simply show off what they did best— hot coffee and snacks. And so the town was aptly named Hot Coffee, Mississippi thanks to the giant coffee pot sign with the words "Hot Coffee" written beneath it that was placed just outside the little hotel. Soon after, pioneers, travelers, and those moving about the southern trails just sort of adopted the cute name as official reality, and it stuck.
The community was established at the crossroads of two popular travel routes: the north–south Jackson's Military Road, and the east–west Natchez to Fort St. Stephens Wagon Road. An inn was built, and in 1870, L.J. Davis built a store and hung a coffee pot over his door, advertising "the best hot coffee around". His coffee was made from pure spring water and New Orleans beans, and molasses drippings for sweetener. He never served cream with his coffee, believing it ruined the taste. Local politicians would visit Davis' store and buy coffee for constituents and passing travelers. The popularity of Davis' coffee led to the name of the community.[2][3][4] Hot Coffee has frequently been noted on lists of unusual place names.[5]" — Wiki
No longer actually known for its piping hot coffee that was made from relatively local New Orleans beans, this little (technically still unincorporated) town of less than 10,000 people has become something of a tourist destination for people far and wide.
Back in 2005, National Geographic published an article about Hot Coffee, describing it as:
A tiny community of farms, homes, and businesses scattered along two-lane Highway 532. The 12-mile stretch known locally as Hot Coffee Road runs from the town of Mount Olive to a crossroads that dates back to pioneer days."
Pretty cute, right? And until recently, there was still a general store in town that served up fresh, hot coffee all day long to keep the locals happy and tourists coming back. Unfortunately reports now say the little store best known for serving up the town's famous name is now closed— hopefully an intrepid little cafe owner will happen upon the town to revive this adorable local tradition.
But please, no Starbucks, Krispy Kreme, or Dunkin Donuts— staying true to the tiny, local mom and pop business model seems just as important as the coffee itself.
Have you been to Hot Coffee, Mississippi or heard of it? We would love to hear your thoughts and feedback in the comments section below, and heck, if you've got pictures of your time there, feel free to tweet them at me and I'll include in a follow-up story.