This is the most American thing that's ever happened since 1776.
If there's one thing American knows, it's that West Virginia never disappoints. If there's a second thing, it's that Natty Light beer is part of all of America's most American moments. You know, the kinds of moments where 12 or more similar-looking dudes are sitting in lawn chairs debating the merits of various iterations of pizza and sports statistics as the faint scent of body odor and spray-style deodorant wafts through the air.
And that's the exact vibe the entire state of West Virginia brought to the table last week when Natty Light successfully built a 2,021-foot slip and slide in the great American town of Canaan Valley to kick off the Fourth of July weekend. Better yet, hundreds of diehard fans got the chance to slide down and be a part of history. This slip and slide world record coincided with the launch of Natty Light's limited edition USA Cans, which are hitting shelves nationwide all summer long. Just like the USA cans, the world's longest slip and slide was emblazoned with stars, stripes and flocking bald eagles (read this to the tune of God Bless America, please). The previous slip and slide record was held by the country of Jordan, but with 4th of July approaching, Natty Light felt compelled to bring this monumental feat back to its rightful place in America. Jordan has no business infringing on clearly American titles. What next? Argentina claiming Mountain Dew? Not on our watch.
We very, very much suggest scrolling through this Instagram slideshow of American wonders:
"The slip and slide is such a staple of summertime in America, and when we saw this Guinness World Record didn't belong to the USA, we had to take matters into our own hands and bring this record home," said Daniel Blake, Group VP, Budweiser & Value at Anheuser-Busch of the epic West Virginia moment. "We rewrote slip and slide history today, and we hope America celebrates in an epic way this 4th of July by cracking open a Natty Light USA can."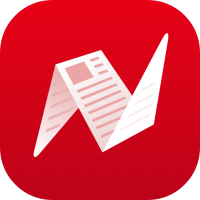 Acclaimed food and beverage writers were pretty pumped about the record-breaking happenings, too. "I've never been to West Virginia [ before this ] and I knew Natty Light would know how to throw a party and who doesn't want to be part of a world record?" asks Miami, Florida-based Amber Love Bond, who writes for Forbes and other popular titles. "As a kid, I can't remember a single summer where I didn't spend hours in the yard throwing myself down a slip 'n slide. It's such a staple summer activity. Natty Light is the quintessential American beer that's always been associated with fun and silly college memories and it just seems fitting that they'd be involved in bringing this record back to America."
"The slide itself was huge— maybe four feet wide with inflatable bumpers to ensure the safety of the sliders (and also acted as a helpful pushing off point for when you got stuck)," recounts Amber. "Each rider used an inner tube to slide down, and no one went down without it. The fire department used their hoses to keep the slide wet and soap was constantly added to ensure it was slippery."
No official word yet on if Natty Light will be selling mini-replicas of this iconic 2,021-foot slippery beast to the general public, but the red, white, and blue original was definitely a hit with West Virginia locals and press from around the country. God bless America.
Are you proud of the USA for reclaiming her title? Do you feel like cheap beer and watersports are an American birthright? Cool. Us too. We'd love your thoughts and feedback in the comments section below.