There's nothing about Disney on this list, and only true locals will know these weird Florida facts.
There's a town called Two Egg, Florida
You read that correctly, and snowbirds simply don't know scrambles about Two Egg, do they? This panhandle town was originally named Allison, Florida after major contributions from the Allison Company (an engine manufacturer), but then the Great Depression hit and the town fell on pretty hard times. Money was scarce, so farmers used eggs for bartering, and store clerks would sell the batered items to people outside the community. The story goes that two young men would routinely come into the town's main shop to trade two eggs for sugar, and they did it so frequently that the store became known as "the two-egg store." The name caught on, eventually causing the entire town to take on the moniker. Pretty funny, right?
See you in a while, crocodile
The Florida Everglades is actually the only place on earth in which both alligators and crocodiles coexist. Seriously. Everyone is always talking about those darn gators, but most true Floridians, especially those in South Florida, know that both alligators and crocodiles exist in the state's southern swamplands.
Alligators and crocodiles are from the same scientific order, but from different families. They are both members of the Crocodylia, but crocodiles are from the Crocodylidae family, while alligators come from the Alligatordae family. Crocodiles exist both in freshwater and saltwater, whereas alligators prefer freshwater environments. The Florida Everglades is the only place on earth in which both alligators and crocodiles coexist."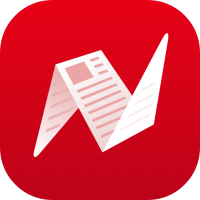 The beach is ALWAYS close
Here's some fun geography for you— no matter where you are in the great state of Florida, you are never more than 60 miles from the beach.
Whether you're by the Atlantic or the Gulf is another story, but there's always a beach within reach, which is one of the many reasons to love the Sunshine State. It's also one of the weird Florida facts locals can't stop loving.
Love this? Only early 2000s Florida girls will be able to ace this quiz.
Brevard County's area code isn't by chance
If you know anyone from Brevard County, Florida, you probably know their phone number's area code starts with "321."
You should know that definitely isn't just a funny coincidence or was left up to chance. Area code 321 has been in service since November 1, 1999, in the Brevard County, Florida area and the code refers to the space shuttle countdown sequence 3-2-1 at the local Kennedy Space Center that launched so many iconic spacecraft. It's one of the most charming weird Florida facts that visitors almost never know.
St. Augustine is often forgotten by tourists, but has a fascinating history
Did you know St. Augustine, one of the best cities in the state's north, is the oldest continuously occupied European settlement in the continental United States? It's true. It was founded on September 8th, 1565, and was part of the quest to find the literal Fountain of Youth. Spanish admiral Pedro Menéndez de Avilés, Florida's first governor, was the official city founder. He named the settlement "San Agustín", as his ships bearing settlers, troops, and supplies from Spain had first sighted land in Florida eleven days earlier on August 28, the feast day of St. Augustine. #themoreyouknow
Your fresh produce probably comes from Florida
Wow, California is always trying to steal thunder, aren't they? But no worries, because our hurricane-prone haven has more than enough thunder without ever needing to brag. The state of Florida has roughly 47,000 commercial farms and ranches with over nine million agricultural acres.
And guess what? Florida is the top producing state for fresh tomatoes, watermelons, grapefruit, sugarcane, snap beans, cucumbers, and yeah... oranges.
Want to add your own weird Florida facts to the list? Leave them in the comments section below! We'll update from time to time.
This is original content from NewsBreak's Creator Program. Join today to publish and share your own content.