Everyone's favorite California clean beauty brand is having a secret sale.
Just about every makeup and beauty lover out there has heard of 100% Pure, the California-based brand started by industry powerhouse Susie Wang. Wang was the first to discover and use fruit and healthy plant pigments in cosmetics, disrupting an entire industry that relied heavily on potentially toxic manmade chemicals. Today, the San Jose, California company has over 500 products, around 200 employees, and 14 namesake retail stores— and they're growing. Better yet, the eight-acre company headquarters in San Jose is called Purity Park partially because it's completely solar-powered, a feat any medium or large size company would be thrilled to brag about.
"The brand, 100% PURE, is a clean, cruelty-free beauty company that makes healthy products with high-quality ingredients sourced from fruits and plants. Our formulas are free of artificial colors, artificial fragrances, synthetic dyes, and chemical preservatives," shares Wang, now a seasoned entrepreneur. "A core part of our mission is to help people and animals worldwide. Because of this, we also offer a philanthropy program that allows customers to choose at checkout whether we donate one bowl of food to shelter dogs in need or plant a tree."
And while the company's ethos and mission are exciting enough on their own, it's their semi-annual sale that has shoppers and brand loyalists most excited. The sale will have varying deals and (and downright steals) throughout the month of July.
"The semi-annual sale is one of our most highly anticipated events. This is our third year hosting it. We know this last year, in particular, has been challenging in various ways for our customers, so we wanted to make our healthy, high-quality products more accessible than ever before," she says. Shoppers will be treated to up to 70 percent off best-sellers, including the following products:
COSMETICS,  July 1-10
SKINCARE July 11-18
HAIR/BODY July 19-27
ALL CATEGORIES July 28-31
Need another reason to feel good about supporting this California-local brand? Aside from keeping the local San Jose economy thriving, throughout the pandemic, 100% PURE donated to various non-profit organizations based in California. This includes HealthRIGHT 360, a San Francisco-based non-profit that provides health care services to homeless and other low-income residents across the entire state of California, and Baby2Baby, a non-profit that provides basic essentials to children and families living in poverty.
To find out more about the sale and steep discounts, you can visit the brand's website here.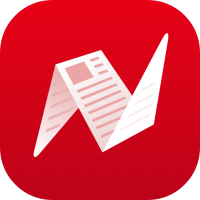 Do you prefer non-toxic, cruelty-free beauty products and shopping with local Ameircan companies? Have you tried 100% Pure? We'd love to hear your thoughts and feedback in the comments section below.