Miami has emerged from the pandemic better than ever.
Minnow Bar, the living room lobby and bonus bar located inside the Kimpton Angler Hotel in always-hot Miami, Florida, is riding the reopening wave and offering new, fun, spritzy cocktails that fuel the fires of fun.
"Since our reopening, we are inspired by the optimism that is spreading," explains Jennifer Arcila, bar lead at Minnow Bar and Seawell Fish n' Oyster, the adjacent seafood restaurant inside the popular Miami Beach hotel. "People's spirits have been lifted, and with that renewed sense of optimism, we are seeing locals and guests gravitating towards lighter alcohols and fruitier cocktails like Lillet Rose, which is featured in our new cocktail Stunna."
That bubbly optimism was the driving inspiration for the bar's Stunna cocktail, a careful combination of Lillet, honey, peach, and other fruit-driven spirits. "Stunna was inspired by Miami Beach's stunning beaches and locals. It is warm, spicy, and refreshing with a flavor that develops as you experience it. Our patrons love how complex the taste is while still being refreshing. They also love watching us grab the torch and play with fire when we brulee the peach for the garnish! It is a whole show!"
To get everyone around the country in the positive summer vibes and reopening spirit, Minnow is sharing the drink's recipe with the masses (you deserve it— it's been a hard year).
Stunna Cocktail Recipe
1 ½ oz Cachaça
1 ½ oz Lillet Rose
¾ oz honey-peach syrup (recipe follows)
¾ oz lime juice
1/3 oz Velvet Falernum
¾ oz Bols Apricot Brandy
¼ Brugal Dark Rum
3 drops Burlesque Bitters
2 drops saline solution
Del Maguey Vida Mezcal
5-6 basil leaves
2 oz honey peach chunks
How to make it:
Rinse your favorite tiki mug with Mezcal and set it aside.
In a shaker tin, muddle the honey peach chunks and basil.
Add the rest of the ingredients and shake for about 10 seconds.
Pour in your tiki mug and top off with crushed ice.
Float the Brugal Dark Rum and garnish with a basil sprig and a caramelized peach wedge.
Fill an atomizer with Mezcal and spray the top of the glass for the finishing touch.

Don't have Honey-peach syrup on hand? That's okay, here's how to make it (hint: it's great on top of vanilla ice cream too)
5 peaches, cored and cubed
1 cup water
¾ cup sugar
¼ cup honey
2 oz amaretto
1 cinnamon stick
2 tsp vanilla extract
Add all ingredients to a pot and cook at medium temperature until the peach chunks are tender and cooked through. Strain and reserve the peach chunks to muddle into the drink.
Of course, you don't really need to make the drink at home if you're anywhere in the Miami-Dade area, and it's probably just a heck of a lot easier, breezier, and more fun to head to the full-service modern style bar at Minnow. You can sit out on the open outdoor terrace, sip a Stunna with Lillet, or choose from a curated list of unusual and unique gins, piscos, rums, and more.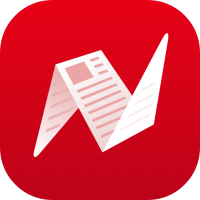 Minnow is located at 660 Washington Avenue in Miami Beach, and is open daily from noon to 10:00 pm. The bar offers a full assortment of spirits, wine, beer, and a selection of light mouth-watering bites including oysters, fish dip, and other beachside delights that will remind you exactly why Miami is such a timeless gem.
Love this #reopening story and plan to head to Minnow for a drink sometime soon? We'd love to hear your thoughts and feedback in the comments section below.