Buckle up, this is about to be a bumpy ride through racism.
Dr. Aruna Khilanani, a New York City-based psychiatrist, went on the attack against all white people again, referring to them as "psychopathic." She believes white people have stolen just about everything from entire countries to the concept of vegetarianism, and openly admits to homicidal fantasies of killing white people. Yikes!
The Manhattan psychiatrist told Marc Lamont Hill on his show Black News Tonight, "Every time you [ whites ] steal a country, you loot— you say you discovered something."
She continued by saying colonialism is all about "sanitizing the violence" that was needed to steal from indigenous peoples and tribes, something many agree with, but then went on to spice up that relatively accepted statement with, "You discovered vegetarianism, you've discovered yoga. Everything is a discovery and it's all actually stolen!"
Aruna's Spring lecture at Yale titled "The Psychopathic Problem of the White Mind" obviously upset a significant portion of the faculty and students at the prestigious university and opened the floodgates of negative reviews of her New York City practice. Some of those reviews even detailed her antisemitism and other biased, racist, and unprofessional attitudes.
Her website nose-dives into her passion for the division of cultures:
"My background is literary, and I have a love of stories, people, and immersing myself in other worlds," her website reads. "I majored in English at the University of Michigan, and completed a Masters of Humanities at the University of Chicago focusing gender theory, race theory, African American Studies, Embodiment, Post Colonialism, Sexuality, queer theory, Culture, South Asian Studies, and Marxism."
"This is important because if conscious and unconscious structures of racism/ sexism/ homophobia, classism exist in all aspects of our world, why wouldn't it exist in your psychiatrist?" her website continues. "Why would your psychiatrist be spared? And, how would that affect you? Worse yet, could the very act of seeking help actually be destructive towards you?"
While many argue that Khilanani's arguments about the violence and social upheaval colonialism may have caused along the way throughout human history, most have rallied against her violent, extremist attitudes.
"I don't think you'd find anyone with a ripe history in the medical or academic fields who would say colonialism from any culture against another doesn't have consequences," says Dr. Janice Bard, a retired New York State physician. "But the thing is, complaining about the violence that has happened over a series of centuries, or even thousands of years, is hardly solved by advocating for more violence or expressing the desire to kill white people. That's certainly unhelpful, if not unhinged. I think we can see just how unhinged this doctor is, if we're even going to call her that, by the fact that she's now ripping into dietary habits. Did yoga come from the Americas? No. But if there's respect and admiration for a culture, that's really the best people can do— adopt each other's practices of kindness with loving intentions. And that goes for all peoples of all backgrounds, colors, and identities."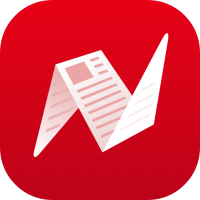 But with sweeping statements like, "There are no good apples out there, white people make my blood boil," on public shows, it certainly seems as though Khilanani is digging her heels into her hateful views. "The level of lying that white people do, that has started since colonialism— we're just used to it."
The interview with Marc Lamont Hill, displayed above, ended with "Everything is a discovery, and it's all actually stolen."
What do you think about Dr. Aruna Khilanani's bold statements, especially the most recent? We'd love to hear your thoughts and feedback in the comments section below.