We're looking for Leon, a thoughtful kid from Northern New Jersey. Do you know him?
If you're looking for a dose of bright-eyed, cheerful news, let this be it. When Gianluca DiMauro, an adorable 5-year-old little boy from Paramus, New Jersey was heading into his pool for an after-school dip with family yesterday he spotted something unusual in his yard.
"Gianluca was running around the yard and found the Lego-themed happy birthday balloon on the grass and immediately picked it up with excitement because he is obsessed with Legos," shares mom Tiffany DiMauro, 38. He immediately brought it over to her with heightened curiosity. "My initial reaction as a parent, and in these crazy times especially, was to tell him to put it down— but once he got closer I realized it was a balloon with a paper attached to the string."
It was that little piece of paper attached to the wilted balloon's string that really caught Tiffany's eye and changed the cadence of their family's day. "I let out a slight shriek of excitement and explained to Gianluca that someone had sent us a special message on the paper attached to the balloon. His reaction was equally thrilled and curious."
"What?!" was Gianluca's first reaction, especially because at only 5-years-old, his reading skills still need a bit of assistance.
Hi, my name is Leon," the note reads. "Who ever finds this, I sent this from Wayne. I [ sic ] you have good luck."
Mom stepped up to the plate. "I read the note out loud to Gianluca and it immediately put the biggest smiles on both of our faces. We felt so special to have been on the receiving end of this little adventure that Leon had set up! Gianluca asked me if I thought Leon loves legos as much he does and I said I bet he does!"
The DiMauros are assuming little Leon, the thoughtful balloon-powered penpal, lives in Wayne, New Jersey. Wayne is only a handful miles from the DiMauro home in Paramus, or about a 30-minute drive to the west.
"We are assuming Leon lives in Wayne, NJ which is approximately 16 miles from us in Paramus. Someone pointed out the possibility of it being a Wayne in a different state and I find that so wild but I guess you never know!"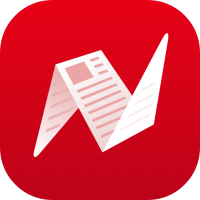 Gianluca, who ended up showing off his balloon and note findings at school this morning, is really eager to find and meet Luca of Wayne.
"Gianluca would be so thrilled to meet Leon in person if we can find him! He said he would want to ask him how his Lego birthday party was, tell him all about his own recent Lego birthday party in February and also play legos together for 'at least 5 hours.'"
Tiffany originally posted the images and story to The Bergen Country Moms Facebook group page in hopes of finding Leon, but has yet to chase any successful leads. If you live in or around Wayne, New Jersey, and know of a little boy named Leon, we'd love to hear from you to connect Gianluca with his new Lego-loving best friend.
"My favorite part is how he ended the note with 'you can have good luck' is such a simple and sweet message," Tiffany adds. "In a time of endless Netflix and Minecraft, this felt like some wholesome and goodhearted fun for Gianluca! Thank you to Leon and to Leon's parents for raising such a thoughtful little person!"
If you have any information on Leon, feel free to reach out to me directly on social media at @brycegruber so I can connect your families, and as always, we'd love to hear your thoughts and feedback in the comments section below.