Shoppers have noticed soaring plant prices and shortages at nurseries, but this popular garden in Raleigh will be giving away freebies to get green thumbs enthusiastic about gardening.
Whether you've been into gardening for decades or just picked it up as a pandemic hobby, you've probably noticed plant prices soaring and regular nursery staples like aloe, impatiens, and lily bulbs have been nearly impossible to find.
"The Gardening boom of 2020 continues prominently into 2021," shared Tony Avent, founder and proprietor of Juniper Level Botanic Garden and Plant Delights Nursery in Raleigh. "Last year, the boom really started with the existing gardeners. Then, the longer COVID went on, we began to see more orders from Gen X-ers and millennials. We continue to see an amazing number of even younger gardeners in 2021. Some don't own their house and are looking for things they can grow indoors. The house plant craze is insane."
It's something social media users have glommed onto in relatively shocking numbers, too. In fact, a quick search of the hashtag #plantbabies on Instagram reveals over 300,000 posts dedicated to the cultivation of plants— mostly from those under 30-years-old.
"There is also an almost unprecedented plant shortage in America, especially for long-production time plants like trees and shrubs. In many box stores, where 60 percent of Americans buy their plants, there's a major shortage. Retailers that do not propagate plants are struggling to get a wide range of plants to sell. We are very fortunate because we propagate most things here, but it's still tough for us to keep up with demand. Young homeowners are really into the environment and understand the benefit of planting an abundance of diverse plants, while the older generation focused much more on functionality in the garden. The younger people are much more into sustainable gardening, seeking better living without chemicals in the garden."
Those who feel like that might've missed the green-thumbed boat can still participate in this healthy, easy-to-access hobby. And if you're wondering, yes, gardening is so healthy that it's backed by scientific studies. In fact, those same studies suggest gardening and caring for plants can help improve far-ranging illnesses including anxiety, depression, diabetes, and more (you know, the things that were particularly bad at the height of the pandemic).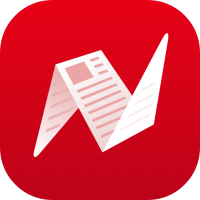 "We'll be giving away pads of prickly pear cactus to our visitors at our Summer Open Garden," said Avent. "I've always been fascinated with cactus, so we decided to see how many we could grow. We now have over 150 different kinds of prickly pear cactus ­– probably the largest collection in the world. Since we reign them in annually, we're giving cactus pads to our visitors. You can plant them at home and enjoy the North American native prickly pear cactus. The flower colors range the spectrum of the rainbow, and the cactus is edible. Native Indians have used this cactus as a food crop for years."
Raleigh-area residents and those interested in experiencing Juniper Level Botanic Garden, a gift to North Carolina State University, will be happy to know they can access the green dream two weekends this summer for public viewing and plant purchases (and free cacti pads) without any entry or admission fee. The dates are Jule 16 to 18 and again on July 23 to 25. Hours are 8 AM to 5 PM Friday and Saturday, and 1 to 5 PM on Sunday. If you're using GPS to navigate to the gardens, access by using the garden's 9241 Sauls Road, Raleigh, North Carolina address.
Are you a new or experienced plant parent? We'd love to hear your feedback on Juniper Level Botanic Garden's free cacti pad offer in the comments section below.