Fieri wants you to walk a mile in his new shoes. Just in time for Father's Day, it seems.
If you're like one of the 1.8 million Americans following Guy Fieri on Instagram or any of the tens of millions prone to watching his food antics and spiked and bleached throwback hair, you've probably wondered damn, how can I get that flawless Guy Fieri California-guy style? We get it, we feel you, and apparently, your prayers have been answered. He's finally bringing us to the Flavortown of feet, and the little angels that exist solely for arch support are singing in choir form.
But really, Fieri just launched his partnership with OOFOS, the popular spring-in-your-step comfy shoe brand, and claims his self-designated "flip-flop fanatic" status is what made sealed this deal. The brand manages to combine Guy's signature Northern California style (he lives in Santa Rosa, California after all) with his need to address long days on his feet and a very real, less-than-delicious plantar fasciitis issue. It was his chronic foot pain that helped Guy discover OOFOS OOriginal flip-flops on a trip to Hawaii. Apparently, he was hooked after just a few steps, and never looked back.
If you're wondering, plantar fasciitis is categorized as the inflamed tissue that runs across the bottom of the foot with a dizzying array of symptoms including stabbing pain near the heel, morning-specific foot pain, and tightness across the foot's bottom. Treatments can include shoe inserts, physical therapy, steroid injections, or surgery— but truthfully most doctors suggest starting with far more supportive shoes (ie kicking your flat flip-flops to the curb in favor of those with arch support and added cushioning).
Since then, the squishy, cloud-like shoes have proven to be more than any flip flop Guy has worn, helping him with hard surfaces like concrete film sets and wood/tile floors in the kitchen. The soft, stable and supportive shoe, which features a proprietary foam and footbed combination has become his go-to and relieves the aches and pains that traditional flip-flops had exacerbated.
"Look, everybody knows that I'm a flip flop guy," says Chef Guy Fieri about his footwear partnership. "I'm on my feet non-stop in the kitchen, at the ranch, shootin' DDD or wherever I am, so it's important that they feel good. And lemme tell ya, my OOFOS deliver."
Beyond just the shoes, Guy's experiences with the OOFOS customer care team and brand showed him how the brand lives their mission of making people feel better. OOFOS' Project Pink Initiative, a charitable giveback partnership with Dana-Farber Cancer Institute.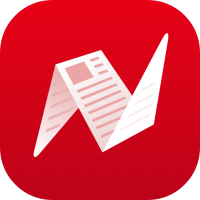 "We are very excited to announce this partnership with Guy Fieri," shares Steve Gallo, President of OOFOS. His personal experience with our brand and his understanding of the benefits that our products provide to active people who are on their feet all day make this a truly authentic relationship."
The shoes, which come in a variety of styles and colors, are relatively affordable summer staples that offer reliable comfort. OOFOS OOriginals are under $50 and available on Amazon, with other styles for both men and women staying in about the same price range.
"I first encountered OOFOS about 7 years ago in Kona, Hawaii while vacationing with my best friend who also has several pairs," writes one reviewer. "I have a high arch and these are the best sandals I have ever had. I currently have eight pairs and I buy a pair for my son at least once if not twice a year (he wears them so much that he actually wears the tread off or the toes. The most comfortable sandal you will ever wear! We live in northern California and he wears them 340 days a year! I have told friends about them and they love them too."
Are you excited for Guy Fieri's Northern California-inspired footwear partnership? We'd love to hear your thoughts and feedback in the comments section below.