She's already got quints, triplets, and two sets of twins.
Oh boy, are you ready for another jaw-dropping laundry pile? We hope so, because this Las Vegas, Nevada couple's brood is truly impressive— they have already got a set of quints, a set of triplets, and two sets of twins!
The new TLC television network's Doubling Down with the Derricos season takes a look at a local Nevada couple with more blessings than most can imagine, and the show's now-famous dad, Deon, has apparently ruffled some family feathers after revealing to his own mother that his wife may be pregnant with baby number 15.
Deon, 49, and wife Karen, 40, welcomed four eye-opening sets of multiples after suffering a series of miscarriages and their two oldest children, Darrian, 16, and Derrick, 11. After Derrick, the couple's first set of twins came. Dallas and Denver are now 10 years old. Then came Deniko, Dariz, Deonee, Daician, and Daiten— a set of eight-year-old quintuplets. Yes, you read that right— quints.
A set of triplets followed just a few years later, but only two of the three babies survived. Diez and Dior are now three years old. And if you haven't figured it out yet, yes, the Derrico family prefers names starting with the letter 'D.' But wait, there's more (imagine that like an infomercial but better because these kids are adorable).
If you're wondering how on Earth Karen has managed to have so many pregnancies with multiples, the answer isn't fertility drugs. The Las Vegas, Nevada couple claims their massive lot of children is due to Karen's overactive, hyperstimulated ovarian condition. Simply put, a normal, healthy woman releases one or maybe two eggs per month from her ovaries, but Karen routinely releases far more, making it possible to conceive multiple children each cycle.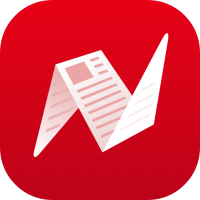 In 2019 the couple welcomed triplets Dawsyn, De'Aren, and Dyver to bring them to a whopping 14 little miracles. However, a new clip for the latest season on TLC suggests the Derrico family may be ready to welcome yet another baby, bringing the total number of Derricos to at least 15— but it's possible they may have more, because they do have a tendency to have multiples.
The clip shows Deon asking Karen about her weird food cravings as she noshes on pickles (ahem), with her quipping, "The pie smell is making me sick." She then admits that her period is a week late, and Deon goes on to demand a pregnancy test.
The couple seems ever-willing to welcome new, loving family members into the household, but Deon's mom seems more apprehensive. When speaking to the couple, GG, Deon's mother, asks, "When is the line drawn, for real?"
At a later moment, she says, "Not another baby! It's overwhelming with the ones that are here," referring to the 14 already calling Karen "mom."
"Having four sets of multiples back to back is getting struck by lightning while getting struck by lightning" says real estate investor and dad of 14, Deon. "Many parents know with just one child, two children, it's a job. But when you have 14, it's a job."
"We have our good days and our bad days," details Karen, acknowledging just how difficult it can be to raise a family of this size while also appreciating each of the blessings.
You can find more information on Season 2 of Doubling Down with the Derricos on the TLC website here.
Have you ever seen a family this large or with as many sets of multiples? We'd love to hear your thoughts and feedback in the comments section below.