Real estate prices have changed dramatically since the pandemic hit, but not everywhere.
It's no secret that real estate values have plummeted across some of New York City's most desirable neighborhoods since the COVID-19 pandemic hit, but that doesn't mean they became affordable by any stretch. We tracked listings across Brooklyn's trendy Williamsburg neighborhood and found a 17 percent price decline since the same time last year. This comes in stark contrast to real estate values and prices skyrocketing across the rest of the nation and region (some of the nearby Hudson Valley's real estate prices rose well over 20 percent since the pandemic's start), but the depreciating prices haven't been enough to deem the city 'affordable' just yet, and it's irking locals.
"I've spent my life here, since the 90s," Carys Carpinello, a 29-year-old musician told us. "I was born in Manhattan and then when my brother was born we moved to Brooklyn to be closer to our grandparents. My own parents could afford to buy a large Brooklyn brownstone at that point because prices in the 90s were affordable for most people with two-income households. Now I'm a musician with OK income and I can't even afford to get a one-bedroom rental apartment by myself in Williamsburg, Brooklyn. It makes no sense. We have the same crime and desperation as I remember from the 90s, so why can't I afford to live here?"
Carpinello isn't alone in her feelings, because some of the available one-bedroom apartment rentals on popular Williamsburg streets like North 8th have only fallen modestly in terms of price. This one bedroom unit on North 8th Street, like the other identical units in the building, had been listed at around $2,900 before the pandemic hit. Now in June of 2021 it's back on the market at a slightly more modest $2,700.
You won't find an elevator, laundry, or any high-end amenities in the building, either. It's the original, old-style New York walk-up that young, starry-eyed transplants have found an equal admixture of charm and hate from, decorated with what feels like a thousand coats of paint and generations of wear.
"I'm getting dozens of calls per hour for these apartments," says Joseph Hermon, the exclusive broker for the small building. "I knew we would have to bring prices down a bit to reflect the current market, but it seems like rentals in the trendy parts of Williamsburg weren't hit as badly as other Brooklyn neighborhoods, and definitely not decimated the way the Manhattan market was. I think a lot of that has to do with the fact that Williamsburg has very much been for young professionals and creative types. The people with growing or established families fled during the pandemic, but trendy parts of Williamsburg weren't really for families anyway. The apartments were always too small to sustain families beyond the first kid for the most part."
Hermon, who believes the Williamsburg market has already bottomed out, says anyone getting one of these roughly 500 square feet walk-up apartments is actually getting a good deal. The single bathrooms in this building do offer some solace, though, with a larger-than-average footprint and relatively trendy touches like vintage penny tile, subway tile, and windows for natural light.
"I posted the available units at $2,750 and rented them in a matter of hours. That means the demand is beyond the price, and we'll probably be in the $2,800 range the next time an apartment comes out, and keep reaching higher till we achieve pre-pandemic pricing."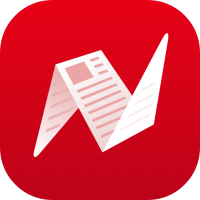 "The funny thing is, I tell clients if you're looking for a really good deal right now, you should be heading into Manhattan. I can rent you a large, much fancier one-bedroom unit in Midtown or the Upper East Side for less than a beat-up Williamsburg walk-up right now. Imagine that?"
Are you surprised by Williamsburg, Brooklyn holding its value better than Manhattan? We'd love to hear your thoughts and feedback in the comments section below.