Miami just became America's hottest city for cryptocurrency.
A $25 million bet was just placed on the future of Miami blockchain startups that use alternative cryptocurrencies, and Atlanta-based Borderless Capital is the one placing that hefty, ballsy bet through its Borderless Miami fund. The fund, which was announced earlier this week, will seed startups across Miami using the Algorand blockchain and the Algo coin ($algo).
Circle, another crypto world beast, also has a hand in creating an Algorand Miami Accelerator, something those who have been following Visa's fintech moves are particularly excited about. Algorand is a relative newcomer in the crypto token space when compared to longer-term projects like Bitcoin, but it offers a pedigree thanks to being created by famed MIT computer scientist Silvio Micali and is managing to expand its market cap faster than many ever imagined.
Algo token holders are brimming with happiness over the news (even as prices fluctuate), including Ryan Silverman, a CPA who goes by the Twitter handle @algosquirrel. "My first purchase of $ALGO was February 18 at $1.44 during the dip after reaching an all-time high price," he says. "I have since made countless purchases well above and below my initial buy-in. The volatility of the cryptocurrency market is both exciting and scary to me but after riding the roller coaster up and down a few times," adding that he finds comfort in Algorand's staking rewards system, which offers a six percent APY.
As most cryptocurrency investors know, Bitcoin's glory streak came crashing down from the range of $60,000 per coin to about $30,000 last month, sending shockwaves through the alt coin markets and nearly toppling the price of Algorand tokens from a robust $1.30 or so down into the sub-$1 area. Since the Miami crypto incubator news broke, the coin has skyrocketed back to the $1.15 range.
Borderless Capital also announced a corporate relocation from Atlanta, Georgia to Miami's Wynwood District, with all 12 employees making the move.
"This is the place to be now, and we are here to fund and work with entrepreneurs that share our vision," Borderless managing partner David Garcia said in a press statement, adding that the company was not on the receiving end of relocation incentives or bonuses.
Miami Mayor Francis Suarez, a front runner in the American push for both adoption and awareness of cryptocurrency's benefits, has been actively pushing for the biggest city in Florida's recognition of tokens being the next frontier in tech.
On a recent Clubhouse chat he shared, "I want people to think of Miami as the Silicon Valley of cryptocurrency— that we're open to it and won't be left behind. It's just the way the future is going, and I think we'll all be surprised a few years from now when we see how much of the world runs on crypto."
Silverman, who plans to stick with Algorand through thick and thin, feels encouraged by Mayor Suarez's forward thinking. "It is hard to keep track of all the upcoming Algorand projects because every week brings monumental news. Being the only blockchain partnered with the ISDA is extremely interesting in the financial derivatives market and I look forward to what that relationship yields. The Asia Reserve Currency Coin (ARCC), the world's first microasset, just beta launched a microfinance platform for economic development to break the cycle of poverty, exploitation, and inequality in emerging markets"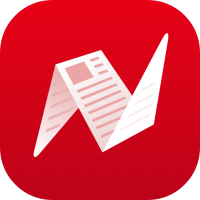 The use case is beyond just improving access to currency, though, says Silverstein. "Exodus is tokenizing its common stock shares (EXIT) on Algorand in partnership with Securitize, an SEC-registered transfer agent, making acquiring and securing digital assets easy and accessible for all users. As a music enthusiast, the partnership with Opulous is extremely exciting as $OPUL offers the first-ever split copyright music NFTs, earning monthly royalty revenues on songs for investors and providing financing options to the artists, disrupting the industry's predatory record label practices."
More information about Algorand is available here.
This is not financial advice. If you've invested in cryptocurrency or live in the Miami, Florida area and have thoughts on Borderless Capital's Sunshine State investment, we'd love to hear your feedback in the comments section below.