Are you hungry yet?
Brattleboro, Vermont is quickly becoming a food lover's long weekend destination for hungry New Englanders thanks to their Food Truck Roundup that has been a signature summer treat for the town and the region. It's held at Retreat Farms in Brattleboro from 5 to 8 pm every Thursday from July 1 through September 2, and includes local food, craft brews, maple creemees (a local Vermont specialty that looks and feels like a creamier soft serve ice cream cone with somehow less milk fat content), live music, and lawn games that keep locals and visitors coming back for more— week after week.
The food isn't just focused on local Vermont fare though (although it's easy to find around Brattleboro), because food truck vendors with far-off flavors like Dosa Kitchen's South Indian specialties, Tito's Taqueria full of rich Mexican flavors, Anon's Thai Cuisine, and Jamaican Jewlez add variety and spice to the roundup. This year's vendor Food Truck Roundup also includes Mach's Mobile Woodfired Pizza, RVQ Smokehouse, Cherry Rail Farm, North Wind Farm, Shree's Kitchen, Madame Jo's Crêperie, Amy's French Macaroons, and Hidden Bean Bakeshop.  
"On Thursday nights, Retreat Farm in Brattleboro is dotted with families, young couples, and empty-nesters — locals and visitors ranging in age from zero to one hundred," says Lindsay Fahey, managing director of community and impact for Retreat Farm. "Kids run barefoot, adults unwind, and everyone enjoys one another's company. The Vermont-made maple creemees, coveted hard-to-find craft brews from the Alchemist, and Mach's Wood-Fired pizza with ingredients straight from the field often play second fiddle to the newest kid goats who look onto the square as they play on the goat playground — complete with their very own teeter-totter."
Brattleboro, one of the best small towns in America, owes its charm to the modest population of about 12,000 residents, storybook antique-feeling homes and town buildings, and big city arts offerings like the Vermont Jazz Center, New England Center for Circus Arts, and the Asian Cultural Center. Nature, too, is a big draw for worn-out Bostonians looking to get away from it all.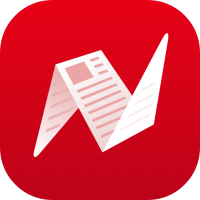 "We come for the hiking, trails, and quiet," says Sarah McKinnon, a Boston-area university employee and part-time vacationer in Southern Vermont. "The area has a lot to do, but maybe more importantly, has a lot to not do if you want to just lay low and decompress. We like the food trucks and relaxed vibe that you find in Brattleboro in July and August though. It's got that Americana vibe that used to be everywhere, but sort of disappeared with globalism and the shift of culture in the 2000s."
From the roadhouse roots of Saints & Liars to the global fusion grooves of Billy Wylder, the musical lineup for the Food Truck Roundup was designed in collaboration with the Stone Church, a 140-year old Victorian Gothic church turned All Souls Unitarian Church turned concert venue in Brattleboro that is in itself a destination to visit. Music at the former church is still a very spiritual experience for those prone to loving rhythm.
Some of this year's expected food truck favorites include Dosa Kitchen's flavorful Indian food inspired by Chef Nash Patel's childhood in Hyderabad, India and reimagined through the lens of cookbook author Leda Scheintaub's mission to eat globally and locally. Cai Xi Silver of Cai's Dim Sum and Catering will also provide Asian flavors with memorable Chinese food highlighting Sichuan and Shanghai cuisine using local Vermont ingredients, and Jewelz Johnson's rich Jamaican heritage plays out summer after summer in food form at the Brattleboro Food Truck Roundup.
Have you been to Brattleboro, Vermont and experienced the town's epic Food Truck Roundup? We'd love to hear your thoughts and feedback in the comments section below. #hiddengems