Your favorite part of Sam's Club is back.
Okay, maybe not your favorite part (that's probably the rock-bottom prices), but your second favorite part of visiting your local Sam's Club, the free food samples, is officially back after being on an extended pandemic hiatus.
Sam's Club announced today they're bringing back their sampling and demo program, Taste & Tips, using new safety measures like sealed samples. It'll take place on the weekends and limited quantities across the nation, including all New York State locations, and starts this Saturday, June 5. For those who have shopped at Sam's Club for decades, this is welcome news.
"Over the past year, our members' shopping behaviors have evolved," said Megan Crozier, Chief Merchandising Officer at Sam's Club. "Today, more than ever, members want to do more than just shop when they come to our clubs – they want to have an experience. In addition to the return of Taste & Tips, we've planned new, immersive sampling experiences that add even more excitement to our clubs."
One such experience is the first-ever Member's Mark Summer Eats Food Truck, set tour the central United States this summer, giving members a chance to experience the quality of Sam's Club's private brand, Member's Mark.
The event will take sampling out of the club and into the parking lot with a food truck serving up hearty helpings of popular Member's Mark foods, like the store's beloved Member's Mark Angus Beef Cheeseburgers, Member's Mark Baked Beans with Brisket, and Member's Mark Double Dipped Mini Ice Cream Bars.
It's pretty clear New Yorkers are hopeful the mini ice cream samples will be rolled out statewide this summer, because frankly, who doesn't love the idea of walking around Sam's Club, shopping for good deals, and nibbling on teeny-tiny ice creams? One local Hudson Valley, New York shopper shared her excitement with News Break.
"It sounds so silly, but before the pandemic, my partner and me would make these weekend day dates that included Sam's Club visits," says Marie Thompson of Hurley, New York. "We usually went to the Kingson, New York location and loaded up on stuff like plant bulbs, snack packs, the giant boxes of seltzer we go through so quickly, and even stuff like charcoal for the barbecue, but along the way we'd stop for samples and little snacks. It was sort of a mini date for us away from the house every weekend. The pandemic killed that little ritual for us, so I'm really happy to revive it. We were scared it was gone forever, but I guess not!"
Sam's Club is also testing new ways to offer samples to their shoppers including roaming events that bring sampling offers directly to members as they checkout. You can think of this new rollout like ordering Sam's Club samples by delivery (in-store, of course), and it may also be available at the member services desk and curbside pickup. Pretty cool, eh?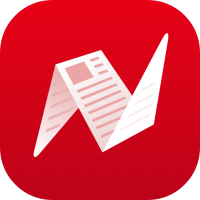 Marie was particularly excited to hear about the possible roaming events. "What an upgrade to my snacking, right? That's sort of the dream we all earned after getting through this year. I swear, half my fantasies involve someone delivering snacks to me as I buy new potted plants and garden items. That's totally the American dream."
Sampling is now available at all of Sam's Club's nearly 600 clubs in the United States, but New Yorkers will be able to find the offerings as soon as this weekend. To find a location, visit SamsClub.com.
Are you excited Sam's Club is bringing samples back? We'd love to hear your thoughts and feedback in the comments section below.