If you haven't visited Ginnie Springs yet, you definitely need to.
Ginnie Springs is a privately owned nature park in Gilchrist County just a few miles to the north of nearby High Springs, Florida, and located on the southern side of the Santa Fe River. All that aside, it's one of Central Florida's best-kept secrets and a hidden gem locals tend to keep secret.
"We don't want everyone finding out about Ginnie Springs," Kristen Clay shared. "It's a pristine little slice of heaven that is a short day trip from Ocala and Orlando. It's an easy day trip that feels like you're worlds away when you're there, and looks like nothing else you've ever seen."
The crystal clear water is a cold, refreshing delight for locals and the park's accessible caverns have sand and limestone bottoms that make it seem more like a Mediterranean treasure than a Florida destination that's neatly tucked into the state's center.
The waters are an unmatched shade of turquoise blue that are so sought after by social media influencers that the park had to limit their overnight entries. You can still camp overnight, but you must be 18 years or older, or accompanied by a legal guardian, and the park no longer allows pets or emotional support animals.
"It's so worth it," Kristen said when we asked if leaving her dog at home was a problem. "I usually just go for a single night and come home, and I drop my pup with my parents so I can do it. You really want to stay overnight to get the full daytime, dusk, dawn, and early daytime experience under your belt there. The water seems to turn different colors and the sounds and smells are even different depending on the time of day. I majored in marine biology at the University of Florida, so this little spot is perfect for me to relax but also geek out over all the species on one tight piece of property."
The Ginnie Springs website offers information about admissions that start at just $15 per adult in the off-season (that's now if you're wondering). Kids four and under are free, but it's recommended that you bring life vests and other important safety gear if they plan to swim.
"Take a much-needed break and relax in one of Florida's most beautiful natural resources. A cool dip in the crystal clear water of one of our seven springs will ease your worries and help you recharge from a busy schedule. Enjoy time surrounded by family and friends in an outdoor escape that isn't too out of reach. Ginnie Springs is the perfect getaway for anyone, from nature enthusiasts to those who love the indoors. You can camp, swim, and enjoy all that Ginnie Springs has to offer."
Ginnie Springs even offers on-site cave diving, a relative rarity in Florida, a state known for it's mostly flat topography that doesn't lend particularly well to rock and cave formations in most corners. Miami-area residents may boast great diving, but they'd be hard-pressed to find a local cave dive offering, which is what draws many South Florida residents northward to Ginnie.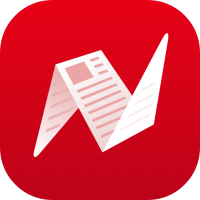 The park also offers a variety of activities including tubing along the Santa Fe River (a local favorite), snorkeling (you can rent the gear on-site including masks and fins), paddleboarding, and even volleyball.
You can find out more about Ginnie Springs by visiting their website.
Have you been to this Central Florida hot spot or other local #hiddengems that deserve to be acknowledged? We'd love to hear your thoughts and feedback in the comments section below.