Woman-owned, sustainable, charity-focused, and downright delicious.
The Seattle Chocolate Company has been the Pacific Northwest's best-kept secret since 1991 when entrepreneur, mom, and flavor fanatic Jean Thompson invested in the company. Since then, they've been churning out their signature meltaway truffles, truffle bars, and other whimsical art-inspired chocolate treats with heart. By 2002 Jean stepped into a new role as owner and CEO of Seattle Chocolate, creating a new look and updated heartbeat for the company with added doses of color, charm, and excitement— and a new sub-brand, jcoco chocolate, under the Seattle Chocolate umbrella. Jcoco was started with a mission of actually serving fresh, healthy food to those in need with food banks in Washington State, California, and New York, and has served over four million belly-warming meals to date.
If all that wasn't enough to get you interested in this feel-good, taste-even-better chocolate movement (but honestly, it probably should've been more than enough), the brand is also committed to using Rainforest Alliance Certified cocoa, which has a long-term sustainable approach to labor practices, preserving and protecting the environment, and improving local economies in the areas where cocoa is produced en masse. As of today, the brand has 37 bars that bear the Rainforest Alliance Certified seal, and a nearly endless array of other products produced with reduced waste, sustainable practices, and compostable packaging. But for the broadest appeal, it's the flavor combinations and genuinely mouth-watering flavors these chocolate goodies offer that keeps bringing people back for more.
"I like all the sustainable stuff," Greg Hamaty, a Seattle resident and high school teacher told us. "But the truth is, I would buy something that tastes this good even if it was less ethical. It's just really good, and I like that part the most."
Seattle's best, if not most-thoughtful chocolate is constantly offering new, innovative flavors that would be hard for the average chocolate lover to even dream up. The latest batch of new flavors and offerings includes a Carrot Cake Truffle Bar which is a glorious concoction of allspice in milk chocolate with a white chocolate coating that looks like cream cheese frosting, as well as a Mango Plantain bar that sounds weird, but rest assured, is mind-blowingly delicious.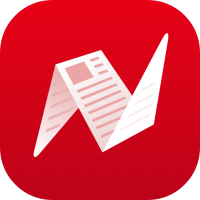 "If I had to pick a favorite, I don't know that I could," Greg told us. "But I'll tell you this— my wife got me one of those little multipack prism boxes as a gift when I had to head back to work in the classroom a few months ago. It was a rough adjustment period, and having a little snack in my drawer somehow made it easier because it gave me something to look forward to in the afternoons for several days in a row."
And yes, you can actually visit the factory if you're in the Seattle area. You can head directly to the brand's flagship store at 1180 Andover Park West in Seattle, or book a guided tour through the factory in advance. You'll need to be fully committed to the masked-up lifestyle, though, because it is a requirement for all visitors trekking through the manufacturing facility. Safety and health are top company priorities.
The store is open 10 am to 6 pm Monday through Friday each week, 10 am to 5 pm on Saturdays, and closed on Sundays. You can book a factory tour here, which is described on the company website as an almost mind-body-soul moment with a snack. "Experience chocolate at the Seattle Chocolate factory and flagship store," the website reads. "Taste our signature, smooth chocolate recipes throughout your journey. Explore our chocolate-making machines and the start-to-finish creation of our truffles and bars from the vantage point of our hot pink walkway, raised nearly 10 feet high. Discover the history of chocolate, the untold stories of Seattle Chocolate Company, and learn how we invent new flavors."
"When things get back to normal, I think I want to take my students on a tour of the factory. We're learning about sustainability right now and local economies, so this would be cool," Greg adds. "If nothing else, when the pandemic dies down a bit maybe it's a fun date for my wife and me."
Have you visited the Seattle Chocolate company or tried their treats? We'd love to hear your feedback in the comments section below. #hiddengems