Idaho is serving some seriously great grapes.
Did you know the great state of Idaho has some of the best grape-growing conditions in the world, matching the soil conditions and latitude of some of Europe's most famous wine regions? It's true (and you can check exactly which regions correlate on this interactive latitude map), and with Idaho opening back up to post-pandemic wine enthusiasts we thought it would be generous of us to highlight some of the state's newest wineries. Yes, you can visit them all, and yes, it's worth booking a trip to Idaho for a long weekend of wine and adventure.
This northern Idaho winery offers a breathtaking view and plans to release its very first summer wines in the next few weeks. Cabin View is located just outside of beautiful Sandpoint, Idaho, nestled into the rolling foothills of the Cabinet Mountains at around 3,000 feet of elevation. Cabin View Winery was named for the breath-taking "cabin view" the winery gives visitors of the surrounding land and environment.
Jim Mills is the lead winemaker, with more than 20 years of experience in the wine industry boasting experience at one of Washington's largest wineries as well as far-off grape lands including New Zealand. Hit this newbie up if you're looking for mouth-watering Cabernet Sauvignon, Malbec, Merlot, Dolcetto, Syrah, among others.
Sol Invictus Vineyard, a family-operated estate in the Treasure Valley
Majestic vistas and remarkable wines are the hallmarks of Sol Invictus Vineyard, a small, veteran-owned, and family-operated estate in the Treasure Valley of Idaho.
Though their story began in the beautiful Rhine wine valley while stationed in Germany, this hardworking wine-making family is dedicated to inviting guests and visitors into the winery that is the culmination of their passion for service.
Kindred Vineyards, the newest winery on the Sunnyslope Wine Trail
Idaho's Sunnyslope region produces the bulk of the state's wines thanks to rich soil and a long, sturdy history of farm culture and Kindred Vineyards carries on that tradition as the newest winery on the Sunnyslope Wine Trail.
Owner Craig Davis made plans to carve out a place in the Snake River Valley, to purchase and plant the best grapes and now produces some local favorites ranging from crisp, unoaked Chardonnay to French oak fermented varieties. You can also hit this winery up for a day of Sangiovese and Pinot Noir tastings, but don't worry— we're not making you choose. An 800,000-gallon pond, an amphitheater, and an extended patio and deck space are exciting things to watch for in the near future.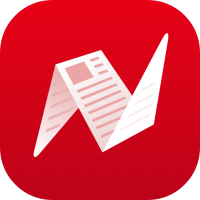 Dude DeWalt Cellars opened a beautiful new tasting room in the Eagle Foothills recently
Pour a glass, sit back, and prepare to hear the tale of Dude DeWalt, the legendary hero of Dude DeWalt Cellars. Back in the 1930s, Clarence "Dude" DeWalt was a sheep foreman. One evening, Clarence and a few other dudes invited two women from town to join them for drinks. A fight ensued and Dude was stabbed. Inspired by his story and the rugged spirit of the rugged Eagle Foothills area, winemakers Trae and Johnna Buchert founded the winery in 2011 and then spent their first six years of winemaking in their garage and barn.
Grapes were pressed with a hand-crank basket press and wine was bottled by hand— how's that for vintage charm? Last year they opened a beautiful new tasting room in the Eagle Foothills to add a new chapter to the local legend.
Rolling Hills Vineyard owners Mark Pasculli and his wife, Lori, had always dreamed of having a vineyard. In fact, Lori's own family owned a winery, and she grew up helping farm on it – giving her a wealth of knowledge on growing grapes and making great wines.
The Pascullis have approximately 5,300 plants on the equivalent of 7 acres and grow a variety of tasty, popular grapes. Their new tasting room in Garden City is under construction with an expected grand opening in spring 2021. You can follow their progress on their Facebook page, where you'll also find their Bleu, their four-legged mascot who is regularly featured and admired. But the real stars are the wines— last year, their 2019 Rosé won silver in the Idaho Wine Competition.
Have a favorite Idaho winery that deserves a mention or other thoughts on the local great-grapes scene? We'd love to hear your thoughts and feedback in the comments section below.