The retailer is proudly displaying its support for LGBTQIA+ Pride Month.
Need another reason to shop for sweet-smelling body lotions, hand sanitizers, candles, and more at Bath & Body Works? The iconic store that filled everyone's teenage years with fruity-smelling soaps, twenties with easy-peasy hand sanitizers, and thirties with cozy candles is now rolling out Pride displays at all their stores, and shoppers are excited.
The colorful displays have already begun rolling out at some of the brand's biggest and most successful stores including their Sun Center location in Columbus, Ohio. "Bath & Body Works is the brand that celebrates fragrance all year long," shares Gary Harvey, Executive Vice President of Design at Bath & Body Works. "We celebrate every single day. There's something for everyone: the seasons, birthdays, holidays, basically any notable celebration in the year, so why wouldn't Pride be included? We started this collection 3 years ago and it has grown each year since."
Bath & Body Works' exclusive Pride collection, Love Always Wins, is available now and features colorful, fragrant products for humans their homes in a tried and true fragrance— Sun-Washed Citrus. The customer-favorite scent is a sweet and bright fragrance that adds a burst of sunshine to any room or scene, making it the perfect way to celebrate Pride.
The scent is a gender-neutral collection of fresh and citrusy notes including lemons, citron, agave nectar, and more. The Love Always Wins collection features candles, wallflowers, shower gel, body cream, whipped glow-tion (a sort of glittery, light body butter that will quickly become a favorite of teens and party revelers), fine fragrance mist, hand soap, and hand sanitizers.
The store has also donated $1 million to the Human Rights Campaign Foundation in support of the LGBTQIA+ community, and actively provides support to other grass-roots organizations like Equality Ohio, Equitas Health, Kaleidoscope Youth Center, Stonewall Columbus, and Ohio Business Competes.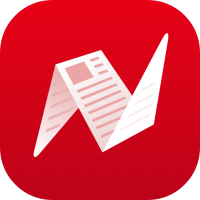 "We added the black and brown shades to the classic Pride rainbow to be more inclusive," says Harvey, who adds that the brand has actively been supporting LGBTQIA+ causes and communities since 2011, a feat few brands can claim. "The $1 million donation to the Human Rights Campaign enables us to put our money where our mouth is and help our LGBTQIA+ community and customers that face adversity in their daily lives."
It's something real customers are excited about. "I have been shopping at Bath & Body Works since I was in middle school, so this is exciting to feel loved and supported," says Danny Ryan, a 23-year-old from Columbus, Ohio who identifies as non-binary. "I was lucky to grow up at a time when being prideful was no longer the worst thing in the world, but even in the last few years since I was a teenager it's gotten to be less scary, especially outside of big cities. It's really nice to see brands like Bath & Body Works seeing our community as important contributors, and I appreciate it. I think we are all excited to have these little tokens of Pride that feel normal. And to be totally honest, I think that citrus scent candle is everything."
The entire collection is available in Bath & Body Works stores nationwide, but can also be shopped from the comfort of your own home by visiting the brand's Love Always Wins collection online. And yes, the design-forward Love Always Wins foaming hand soap is still part of the buy-six-for-$26 hand soap deal. Don't worry.
Have you seen the new Pride displays across national Bath & Body Works stores? We'd love to hear your thoughts and feedback in the comments section below.