Dua Lipa has managed to infuriate New Yorkers.
Chart-topping British pop star Dua Lipa, 25, took to social to blast a full-page advertisement in Saturday's New York Times that labels her outward support of Palestinians as "antisemitic." Lipa's opinion is that the World Values Network "shamelessly" used her name to "advance their ugly campaign and falsehoods and blatant misrepresentations."
The singer has hardly shied away from her outward support of the pro-Palestinian cause, cheering on those chanting known antisemitic chants including from the river to the sea. Her own friends, Bella and Gigi Hadid, were also featured in the full-page ad, with Bella even being caught on film reciting the violence-inciting words as recently as last weekend at a local New York rally.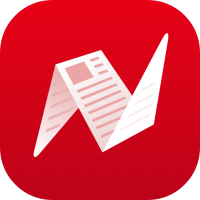 In the full-page New York Times ad, which appeared in a front-and-center spot of the paper's main section, Rabbi Shmuley Boteach publicly shamed Lipa and the half-Palestinian models, Bella and Gigi, as three "mega-influencers" who have "accused Israel of ethnic cleansing" and "vilified the Jewish state."
The claim is one many New Yorkers believe to be true, including Staten Island-based parenting blogger and influencer Melissa Chapman.
"I only believe Dua Lipa is outwardly proclaiming that she isn't anti-semitic because her statements were shared in New York Times ad," she explains to News Break. If the ad was not published, she would not have even addressed her anti-semitic behavior and statements."
The singer did take to Twitter on Saturday to share her thoughts, though. Popular Twitter accounts didn't buy her story, and definitely didn't let her off the hook.
StopAntisemitism.org went as far as tweeting the receipts for her past anti-semitic behaviors including her past references to Israelis being "fake" Jews.
"Dua Lipa's response is laughable at best," says New York-based Liora Rez, the executive director at StopAntisemitism.org. "Besides the constant barrage of false information vilifying the Jewish state she's been spewing over the past two weeks, never mentioning the thousands of rockets shot at millions of Israeli civilians, she seems to have forgotten she shared an Instagram story months back that referred to Israeli Jews as 'fake' and Hamas being an "Israeli invention.'"
Chapman, a mom to two teenagers, is concerned about the power Lipa's words may have in influencing the actions and thoughts of impressionable minds. "As a mom, seeing her social media posts and the way she was waging a full-scale campaign against Israel without sharing fair and balanced coverage, I don't feel that she should be a role model for any teens, tweens, or adolescents. Her fans and followers are at an age where they look at a celebrity and take their word at face value without doing research. As a celebrity, she needs to realize this and choose to act and speak accordingly. Obviously, every celebrity has a right to support a cause they are passionate about but not when it comes at the expense of people's lives. Celebrities are not journalists or historians and they should tread very carefully when making bold statements that could lead to violent actions taken on their behalf."
A cease-fire just last week after an 11-day war in the disputed territory killed 250 people, mostly Palestinians, something Lipa and the Hadid sisters have been quick to use as ammo in their war for "social justice."
"The reality is that those deaths aren't equal or something near it because Israel sent its citizens into bomb shelters, closed schools and businesses, and other places to avoid contact with the thousands of rockets sent into its borders," says an IDF spokesperson who asked not to be named. "The argument of these influencers is that not enough Jews died because they had bomb shelters and sophisticated Iron Dome technology. What would Dua Lipa like to see? More of the Jews dead so it's a better social media post for her? What this singer is suggesting is that the citizens of Israel just roll over and die to appease her."
The ongoing tension between the regional tribes has spilled over between American Muslims and Jews in recent days, with extreme violence being directed at Jews simply for being Jewish.
"I believe the ad in The New York Times was justified because Dua lipa needed to be held accountable," adds Chapman. "And in a very public way."
How do you feel about Dua Lipa's statements and the full-page ad that was taken out in Saturday's New York Times? We'd love to hear your feedback in the comments section below.