Abba Telavivian Kitchen's Sam Gorenstein dishes on how to make his famous fattoush.
Anyone who has spent time in the Miami area knows that Abba Telavivian Kitchen is a hot ticket thanks to its central location on Commerce Street, chic beachy interior, and healthy, flavorful Mediterranean fare. While all the restaurant's dishes are popular Instagram favorites, the iconic Fattoush Salad menu offering is a constant favorite drawing customers in from around South Florida.
"The Fattoush Salad is a staple among Middle Eastern salatim dishes," explains the iconic Miami restaurant's chef, Sam Gorenstein. "Guests who are familiar with the dish know to order it as it certainly adds a textural component to the typical spread of dips and pita-based mains. I like to equate it to a Mediterranean chopped salad that very much suits the Miami lifestyle. The salad by nature is very popular among our guests as it's tangy, light and refreshing – a perfect kickstart to a meal at Abba. Above all, it's meant to be shared like most of our menu, making it a great dish to order when dining with family and friends."
It is the exotic Middle Eastern flavors with healthy, light Miami ingredients that keep diners from near and far places coming back for more. "This salad can be described best as an 'everything but the kitchen sink' dish," Sam details. "Lettuce, cucumbers, tomato at the base it's typical to throw just about any fresh, in-season vegetable you have on hand. Fattoush recipes absolutely vary country by country, though the constant here is always the addition of fatteh, or pita scraps. The essential ingredient that pulls it together is ground sumac — we use this bright, citrusy spice in our vinaigrette to add an extra zest to the dish."
Danielle Winer, an Aventura resident, told News Break, "This is hands-down the best salad in Miami. We go at least once a week to get it. It's girls' lunch, date night, and just about everything else if we're going out to eat. It's the most refreshing, and now that I have the recipe I'm going to try it at home, although I'm sure it'll never be exactly the same as sitting for it at Abba."
Fattoush Salad
Chef Sam Gorenstein, Abba Telavivian Kitchen
Fattoush Salad Ingredients:
4 cups romaine lettuce, chopped 1/4"
2 cups baby heirloom tomatoes, halved
1/2 cup red onion, diced 1/4"
1 cup green bell peppers diced 1/4"
1 cup red bell peppers, diced 1/4"
1 cup seedless cucumber, diced 1/2"
1/2 cup chopped parsley
1/4 cup chopped cilantro
1/4 cup chopped mint
1/4 cup watermelon Radish, sliced paper thin
1/2 cup pita chips, za'atar dusted
1/4 cup clover sprouts
1 tbsp sumac
1/2 tbsp kosher salt
1 pinch maldon salt
Black pepper, ground to taste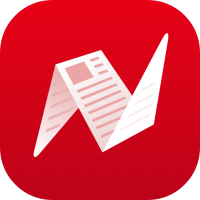 Sumac Dressing Ingredients:
1 ¼ cup lemon juice
2 cups extra virgin olive oil
2 tbsp sumac
¼ cup honey (pure clover is fine)
1 ½ tsp kosher salt
Make the Dressing:
In a medium-size mixing bowl, whisk all ingredients until combined.
Refrigerate until needed. (Shelf life is about two days)
Prepare the Salad:
In a large mixing bowl, toss the lettuce with ¼ cup of dressing and season with salt and black pepper.
Serve the greens on a large serving platter.
Using the same mixing bowl; toss tomatoes, onions, peppers, cucumbers, radishes, parsley, mint, cilantro, and remaining sumac dressing. Season with salt and black pepper.
Serve on top of lettuce.
Sprinkle pita chips.
Sprinkle clover spouts.
Dust with sumac
Sprinkle with Maldon sea salt.
Have you been to Abba Telavivian Kitchen in Miami and tried this salad? We'd love to hear your feedback in the comments section below.