She spent Saturday afternoon calling for 'genocide'
No matter where you stand (or don't) in the ongoing conflict between Israel and Palestine, we all might hope that celebrity culture would take a decided position against promoting violence and hate of all kinds. Unfortunately, that's not the case with celebrity sisters Bella and Gigi Hadid, who have repeated antisemitic tropes over the last several days, and have had to backtrack to say that their posts weren't antisemitic, just anti-zionist.
Some people might've believed that to be sincere, but Bella Hadid was captured on video Saturday in New York chanting for the mass extermination of all Jews in Israel.
"The chant From the river to the sea Palestine will be free is a demand for all the land, from the Jordan River to the Mediterranean Sea, to be free of Jews," explains Hen Mazzig, an Israeli writer and a research fellow at the Tel Aviv Institute for monitoring and stopping online hate. "It's not a call for peace or justice -- it's a call for ethnic cleansing. The chant was popularized by the genocidal antisemitic hate group Hamas, which calls for the mass murder of all Jews in their charter. Some of those using the chant in the West are now saying that the meaning of the sentence is that Israel should be erased, and not that Jews should be killed. However, that doesn't fit the statements of both Hamas in Gaza and the Palestinian Authority leader in the West Bank, Mahmud Abbas, who said he will never allow any Jew to live in future Palestine."
Bella joined protestors in the streets of Brooklyn's Bay Ridge neighborhood to show support for Palestinians. Since last Monday, Palestinians have claimed at least 130 lives lost in their coastal Gaza region which is run by the known terror organization Hamas with Israelis losing several citizens of varied religious backgrounds as well.
On Saturday Israeli airstrikes destroyed a media building in the region that housed offices for Hamas weapons and gathering points as well as the local branches of international media outlets, something that's drawn widespread concern from media outlets of all types.
"It doesn't matter who you think is right or wrong in the conflict itself," explains Jim W., an editor at the New York Times, who chose to use an alias to protect his identity and career. "The truth is that media of any quality is supposed to remain objective, and if the Associated Press is sharing office space with a known-terror organization like Hamas for years now, it makes you wonder just how credible their content is. It does a disservice to the broader journalism community to see some of the biggest names we are all supposed to rely on as compromised in terms of integrity. Who knows what it means for fact-checking though, but I'm surprised higher-ups allowed this to go on in plain sight and put the legitimacy of our organizations at risk at the least."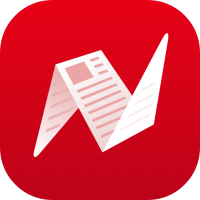 Inconsistent journalism and a complete lack of fact-checking are issues outlets like Teen Vogue, Refinery29, and HelloGiggles have come up against this week after posting factually incorrect memes with tropes and blatant antisemitism. Some have gone as far as posting the memes and then turning comments off in what is widely being considered social media censorship. It's something the beauty and style fans these outlets draw in have grappled with over the last several days, and fast becoming an issue with brands and publicists.
"The idea of what beauty brands are supposed to be doing is creating inclusive communities that aren't divisive," explains Jennifer S., a media industry expert with a roster of large international beauty brands as clients. "The beauty community comes together to celebrate each other, but what Bella Hadid is doing right now is actually dividing the community. That divides the community brands rely on, and puts brands in a very uncomfortable position."
It's something that may have real financial consequences because large sponsors like Dior Makeup and Maybelline rely on widespread appeal -- not calls for genocide from the models they hire.
"Brands don't want to have to be roped into politics," Jennifer says of the looming public relations crisis. "It's not about ethics, this is politics, and Bella is spreading factually incorrect messaging to over 42 million people, and dividing the brands that support her, her own followers, and definitely the employees at those brands who lifted her up and supported her work. It puts everybody in a terribly uncomfortable situation," she says adding that there's no shortage of beautiful women to work with in the world.
Another publicist for L'Oreal in New York, Marie R., who asked that her real name not be used, said she thinks the Hadid sisters' open calls for Jewish extermination are beyond just problematic.
"It may seem like just an Israeli issue to the average American consumer, but the reality is when brands support any level of violence or genocide, they risk everything they've built. I know it's a conversation we're having a hard time with here at L'Oreal, and when I used to work for Sephora it was a major internal crisis as well. You saw Sephora fill up store shelves with BIPOC-owned brands to support inclusion, and what Bella and Gigi are doing is the opposite of the moves companies strived so hard to make. I don't know if they're risking their overall careers, but they're definitely risking their existing contracts."
Mazzig doesn't buy Bella's occasional clarifications that she's not antisemitic, either. "The Hadid sisters for the last week have gaslighted, lied, and attacked Jews. They have almost no influence on Israeli Jews with their statements, other than making us upset, but they have made it so hard for Jews in the diaspora. I don't buy that they don't know what they are doing because as the Jewish community called them out on their antisemitic posts they did not stop nor apologized. Instead, they posted a picture of Neturei Karta, the Holocaust-denying, homophobic, transphobic, racist ultra-orthodox Jewish group in America, holding a Free Palestine flag. This is the worst kind of bigoted tokenization, using a fringe minority from within the Jewish community against us and tokenism is racism with more than 80% of American Jews, like other international Jews, are pro-Israel and Zionist according to recent polling."
Bella Hadid, who continues to post inflammatory content on her Instagram and other social media accounts, has been hit with accusations of bigotry before and is no stranger to brands demanding her content be pulled down.
"It's not enough to pull the content down at this point," Marise says. "She has more Instagram followers than there are Jews in the world, and she's inciting violence and hate. We don't want to be associated with that, and the internet won't forget. Our brands can't risk the permanence of the internet for her anger and ill-considered posts. I think large and small brands alike are going to reconsider working with the Hadid sisters. There's just more harm than good done at this point."
Do you believe Bella Hadid's comments pose a threat to the uplifting nature of the beauty and fashion communities? We'd love to hear your thoughts and feedback in the comments section below.