Santa Fe County, New Mexico mom has nearly a dozen kids.
If you got a kick out of the movie Cheaper by The Dozen with Steve Martin back in early 2000s, you'll love this modern day family version. Courtney Rogers, 37, is based in New Mexico and says she always wanted kids -- she just never knew she'd quickly approach the dozen mark.
"I always wanted kids, but never imagined this many," Rogers tells News Break. "At one time, my hubby suggested 10 like his mother. However, I still felt young after number 10 arrived and changed my number to 12," adding that she hopes for "one more before I'm 40 years old."
The adorable brood includes Clint, 11, Cade, eight, Callie, seven, Colt and Case, five-year-old twins, Calena, four, Caydie, two, Coralee, one, and baby Caris, just five months old. Rogers, who met her husband through a mutual friend at church camp several years ago, says a big big family feels "normal" to him because he's the eldest of 10 kids. Now the pair share three sets of "Irish" twins and one set of fraternal twins, with young Cade and Callie being only 10 months apart.
"Life is very busy with 11 young kids. We homeschool year-round to keep things less stressful and you can even find us doing math and language arts on weekends. The older kids help with the farm chores, trash,  dishwasher, etc. and they earn money for anything extra they want to do," Courtney explains, especially for the internet onlookers and passersby who manage to come up with negative comments.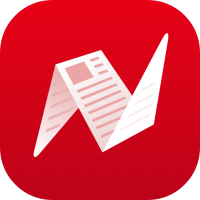 "We get both positive and negative comments about our family here in New Mexico. We've had many strangers come up to us and say that they were also from a large family. I believe the Catholic heritage plays a part in that."
The Rogers aren't shy about instilling their family pride and the value of hard work in their kids, either.
"The younger kids also help with the farm chores and help clean up their rooms. Hubby always helps with evening cleanups and bedtime routines. The laundry is endless. I'm always washing and the folding is never caught up. Meals are usually simple. The Instant Pot is a lifesaver," she says, quietly adding in that the family raises all their own meat and eggs on the farm and keeps a greenhouse to grow their own veggies. The concept of endless laundry isn't one Courtney's family struggles with alone -- this 32-year-old mom of 11 in another part of the country showed her family's laundry pile and the internet almost lost its breath.
"We have to conserve water at times here in the desert so we have various tanks and barrels to catch rainwater. We use the water for animals and gardens. We hope to install solar panels in the near future and be off-grid," she says, suggesting every problem comes with a unique blessing.
"We homeschool for religious reasons and for the fact that there's not many other choices in our area. Our state's public schools are ranked near bottom nationwide," she says. "I believe our kids had it easier than most during the quarantine. Their school and home life never changed. Sure, there were some activities they couldn't do, but for the most part things were normal. There were 12 of us to keep life exciting and they got to see other kids in children's church."
For now, the Rogers family is busy farming, running the family church, and updating their Little House in the High Desert Instagram account for admirers and fans.
Do you come from a big family and relate to Courtney Rogers and her family? We'd love to hear your feedback in the comments section below.