Yes, that Carole Baskin.
As if the pandemic era wasn't surprising enough, in yet another twist nobody saw coming Carole Baskin of Tiger King and Big Cat Rescue fame is actually far deeper into the high-tech scene than anyone ever expected. She's deep into the crypto currency communities across the internet, regularly plunges herself head first into Clubhouse stages about the often-overwhelming topic, has a well-performinc BitClout page (she's even got her own Carole $CAT currency going now, too), and guess what? She's selling NFT artwork from her home near Tampa, Florida.
"I was thrust into the spotlight for something that hardly had anything to do with," Tampa, Florida-based Carole tells News Break exclusively. "I'm a one trick pony and just have one vision: a world where all wild cats live free. I figured history would remember me for turning back the clock on the extinction of big cats, and thus the planet, but no one would know me during this lifetime. Being the world's most hated woman in 2020 isn't something I ever thought would be my experience and I wouldn't wish it on anyone."
That hate quickly turned into throngs of loyalists, followers, and admirers. There's something about the consistency of Carole's message that seems to resonate with people, especially since the other Tiger King characters people came to know and love have all but disappeared or proved themselves as inconsistent.
"I can't go anywhere without being bombarded with people wanting selfies. It's sweet and I remind myself to be grateful that they aren't hit men, but it's really, really uncomfortable."
And now Carole is using that transformed version of fame into financial projects she can raise what some might consider mega funds for. She's gone from Big Cat to Big Crypto, and because the life cycle is a circle, the cryptocurrency projects she's working on are for the betterment of her cats.
"I'm making art with a purr-pose," she tells us emphatically. "Did you know tigers will roam hundreds of miles in the wild? Funds from the sale of this Version 2 CGI Tiger by Xennial Digital, Walking Tiger are ear-marked to end the practice of breeding wildcats for life in cages."
This NFT doesn't seem to come with a giant price tag, either. The "make an offer" button is still active, which means Carole is actively considering reasonable offers, whatever that may mean to either her or potential buyers.
"You can show that you have the power of the tiger when you roar out to others about saving big cats in the wild and ending the practice of breeding them for life in cages," her listing reads. "We are providing many copies of this V2 Walking Tiger at ridiculously low prices so that everyone can have a tiger without causing their extinction."
She seems to have a bit of a Midas touch when it comes to her crypto-literacy and appeal within the community, too. On one recent Clubhouse stage she was pulled up by heavy hitters in the financial world, given a moderator badge, and encouraged to speak about her own experience with tokens and the like for hours.
"I always take the risk first, so when I invested $200 in crypto in 2018 I did so with my money rather than sanctuary funds," she shares, adding that she lost her access keys shortly after. "I lost my keys and didn't find them until April, 2021 and that $200 had grown to $700. I figured I'm playing with the house's money now as I minted the NFTs. Since I minted them using my funds, any funds generated come to me, but you should know that I spend tens of thousands of dollars per year on legislative work the sanctuary cannot fund due to its 501(c)(3) non profit status," she explains, outlining clearly that her game plan for entering the world of crypto is both self-support and expanding her work at Big Cat Rescue and the Florida sanctuary she calls home. "My intent is to risk my own money for now and see if there is anything in the NFT and coin market and if it proves lucrative to set up a crypto wallet for the sanctuary as well."
When asked about her reputation influencing the market for her coins and NFT artwork, Carole didn't shy away from talking about her experience on Tiger King and her ex. "There were so many lies and misconceptions in Tiger King that I wrote a page at BigCatRescue.org/netflix to address them all. We were told this film would be called Stolen Wildlife and would show the miserable lives led by the hundreds of cubs that are bred in backyards and breeding mills. From the minute they are born until they die from the harsh handling, or because they are no longer profitable, pay to play props and are killed, they lead lives of deprivation and despair."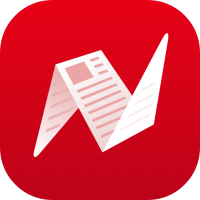 Her ex-husband is the biggest point of sadness and despair for Carole, it seems, and she's eager to clear the air. "I loved Don Lewis and was the only person in his life who was protecting him as he disappeared into dementia. I was taking him to doctors, who diagnosed him as bi-polar but he hid that from me, to have MRI brain scans and had him scheduled to see an Alzheimer's specialist just a week or so after he disappeared. The people surrounding Don were stealing him blind and were trying to break us up so they could take full advantage of him. He had already crashed three airplanes even though he'd never been licensed to fly -- once he bellied into an airport because he forgot to put the landing gear down, once he got tangled in power lines trying to outrun a hurricane, leaving his family behind, and once he crashed into the Gulf of Mexico."
It's a something Carole knows the internet will find a way to contend, argue about, make memes out of, or even harass her for — but she's managed to make some level of peace with it. "The media eats it up and just can't repeat it often enough to satisfy their readers who don't care about the truth."
You can see Carole Baskin's NFT artwork for sale here or listen in on her frequent Clubhouse chats about cryptocurrency most days of the week.
We'd love to hear your thoughts and feedback in the comments section below.