There's a good chance your own kitchen is nicer than the one Bill Gates has in his beach love pad.
Billionaires, they're just like us. It's no secret that Bill and Melinda Gates are divorcing, that they have no pre-up, and that the going rumors are include Bill having extramarital affairs for the whole of his 27-year marriage. Whew, that's a lot to bite off, but what may surprise you most is that Bill Gates actually spent a weekend every year in Corolla, North Carolina with his ex-girlfriend (before marriage).
The ex, Ann Winblad, also has her own husband but was apparently able to get away to the Outer Banks, North Carolina love nest with Gates, 65, every year without fail. Locals know that Corolla, and the Outer Banks in general, is a sort of nature-forward beach haven that feels like a totally separate slice of America with gorgeous sand dunes, free roaming wild horses that descend from Spanish explorers' own stock, and gorgeous beach-front homes.
Gates and Winblad, however, chose to set up their annual camp at a more-modest-than-expected 1,440 square foot home with somewhat outdated finishes in Corolla. Now, for the rest of us, this house would probably be a dream escape in the summer, but for Bill Gates, one of the richest men in the world, let alone a multi-billionaire? It's a shocking, if not refreshing, dose of news.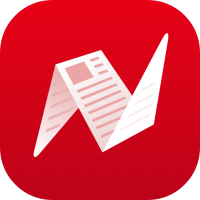 The home has four bedrooms, two bathrooms, a gazebo, and a private path to the beach set on a total of one acre of land and comes at an estimated $600 a day pricetag on Airbnb. Yup, it's available for just about any schmuck to rent -- billionaire or not. And even though Bill and Winblad haven't formally dated since the 1980s and she's now married to Edward Alex Kline, 63, this cozy beach house has become their annual favorite romp scene.
Let's take a look inside to feel better about life, shall we?
This image of the outisde of the house shows that it's clearly a gorgeous Outer Banks home, but maybe not the sprawling mansion you might expect for a man of Bill's access.
The view, however, is certainly worthy of more than a billion dollars a few times over. Locals and tourists regard the Outer Banks as some of America's most pristine, peaceful beach front.
Now, we all know we're looking for where the Windows magic happened in 95... right? This is it. This modest bedroom is where all those file folders and DOS prompts were run.
The best part, by far, is actually this beach bungalow's kitchen that's more fit of plebs like the rest of us than a billionaire. You can see dated appliances, the kitchen cabinets we all had as kids (and most of us still do right now), and wait for it -- Formica countertops. That's maybe the most exciting, if not shocking, revelation of all. While most Americans with beach real estate means are reaching for luxe countertop materials like Quartz, granite, and marble, Bill Gates is totally content with this Formica cookery.
It's reassuring, isn't it?
The rental, which is prominently displayed with easy access on Airbnb, also boasts bedrooms with double beds and bunk beds, a modest flat screen television in the living room, and lounge chairs on the beach-facing deck. In all honesty, it's lovely -- just a little more for the regular people than one might expect of one of the world's wealthiest men.
What do you think of Bill's secret love lair? Is it what you imagined it would be, or did you expect it to be far more opulent, in another area, or just something -- else? We'd love to hear your feedback in the comments section below.