This is your big chance, Affleck fans.
If you've ever found yourself wishing and hoping for a chance encounter with Ben Affleck to make your big impression, the universe has obviously seen and heard you. We can report that Pacific Palisades-based Ben Affleck is officially on popular dating app Raya and actually so active that he's reading out to regular, real-world users on the app. We'll take a minute if you need to rush to download the app in hopes of finding your own match with the super star.
Here's the best part though -- Ben Affleck managed to send a TikTok user, Nivine Jay, a video message after she denied him on the dating app after assuming his profile was a fake. Seriously, who would expect the real Ben Affleck would be meandering around the dating apps the rest of us plebs use?
"Thinking of the time I matched with Ben Affleck on Raya and thought it was fake so I unmatched him and he send me a video on Instagram," actress Jay wrote via TikTok alongside a video of her looking upset on Monday, May 3. The clip was accented by skull and crossbone emojis and featured the actual footage of the Oscar-winning actor's please for love and attention.
"Nivine, why did you unmatch me?" Pacific Palisades, California-based Affleck, 48, asked in the video, which showed him wearing a casual t-shirt inside his room. "It's me!" Indeed, it was the real him.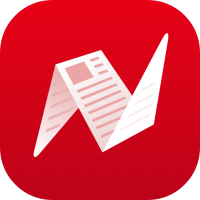 "HA, you got me. I'm dating," he tweeted in response to being caught on Raya in October of 2019. He went as far as to ask the dating app to partner with him on his charity interests. "I'm making a donation today because there are people battling addiction every day that don't have the resources and need help. Raya, you in? Who else is with me?" he quipped.
Affleck isn't the only Hollywood start to turn to this dating app though, with other A-listers like Channing Tatum being fairly cadid about using the app post-breakup with Jessie J. Demi Lovato and Kiernan Shipka have also been forthcoming about using the app to find relationships.
Ben Affleck's love life seems to be an omnipresent news story, with tabloids as recent as last week publishing images of him and recently-single Jennifer Lopzen together. The New York Post even confirmed that the he's been coming and going from the pop mega star's Los Angeles mansion several times over the last few weeks.
"Where are you keeping the fountain of youth? Why do you look the same as you did in 2003 and it kind of looks like I'm in my 40 ...at best?" he said of Jennifer Lopez in a recent interview. "I thought I had a good work ethic, but I was completely humbled and blown away by what she was committed to doing day in and day out, the seriousness in which she took her work, the quiet and dedicated way she went about accomplishing her goals, and then how she would go back and redouble her efforts."
Seems like Affleck've love flames are always being fanned, doesn't it? We're here for it, you big dream boat.

Have you seen Ben Affleck or other celebrities on a dating app? Or would you consider joining just to encounter him there? We'd love to hear your feedback in the comments section below.